How to Ensure Weekend Workouts Happen
4 Ways to Ensure Weekend Workouts Happen
You have a weekday schedule set up for your workouts, so when the lazy weekend rolls around, it's tempting to skip out on the sweat sessions and just relax on the couch. Taking a little time off is a must, but if you know that forgoing workouts on Saturday and Sunday can turn into an even lazier Monday, here are four ways to stay on track.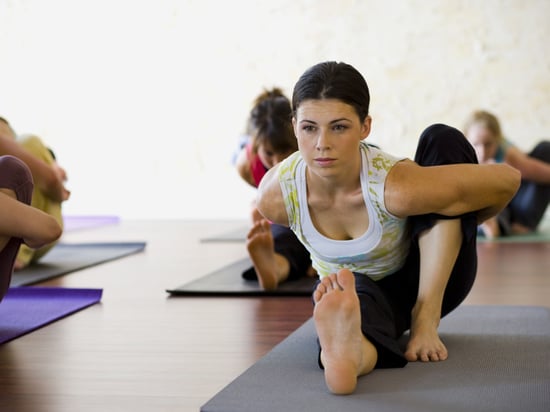 Try something new: Motivating for the same old date with the treadmill can seem harder when you're cozy at home. So make a point to try out a different type of workout that you don't usually get to do during the week, maybe an early morning swim or that Detox Flow yoga class you've been hearing so much about.
Plan a long workout: Take advantage of the free time you have and exercise longer. Take a day hike or bike ride, do a mini triathlon at the gym, sign up for a bootcamp workshop, or double up on Zumba classes. It's exciting to have something to look forward to, and it'll help burn the extra calories you might have consumed at a big weekend brunch.
Work out with a friend: Sometimes what you need is a little outside motivation. Make a date with a friend and go for a long run — you can't skip out when you know they're meeting you bright and early at 8 a.m.
Work out at home: If you're too comfortable at your house, then stay at home. Pop in a fitness DVD, grab a set of dumbbells or a resistance band, or hop on your yoga mat for a home practice. You'll save time commuting to the gym and won't have to deal with waiting for equipment so you can get your workout done faster, which means more time to enjoy the weekend.