How Exercise Helps Prevent Diabetes, Cancer, Other Diseases
Studies Confirm Exercise's Disease-Fighting Benefits
More reasons to exercise for your health! A few recent studies have found just how much adopting a regular exercise routine can help prevent and treat certain diseases.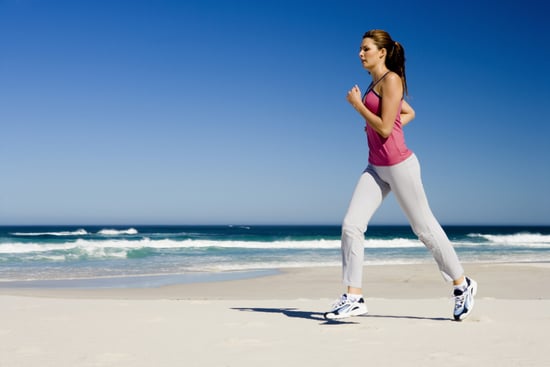 A new report has found that there's a definite link to inactivity and Type 2 diabetes, even if you're otherwise healthy. The study, from the journal Medicine & Science in Sports & Exercise, looked at 50 healthy and moderately active adults and found that once they reduced their activity level by half (without any other changes to diet or lifestyle) they had increased levels of blood glucose after eating, which meant they could be at risk for developing diabetes and heart disease. "Even in the short term, reducing daily activity and ceasing regular exercise causes acute changes in the body associated with diabetes that can occur before weight gain and the development of obesity," the lead researcher said.
Read on for more about just how important staying active is.
Another report found that recovering cancer patients should be incorporating light exercise into their ongoing treatment. Researchers surveyed hundreds of health professionals and looked at dozens of study results and found that adding just two-and-a-half hours of exercise a week lowered the risk of recurring cancer by up to 40 percent.
It's not just physical; exercise's mood-boosting properties are well known, but a new study shows that it can possibly replace antidepressants. The Journal of Clinical Psychiatry study found that when clinically depressed patients added light or moderate exercise to their routine, many were able to stop taking a second antidepressant drug (which is common for many depressed people) to treat their disease.
Cancer, diabetes, and clinical depression affect millions of people around the world, so it's nice to see that being active — while not the only answer — plays a huge role in preventing and treating these diseases.