How Exercise Reverses the Aging Process
Get Up and Get Moving: Your Older Self Will Thank You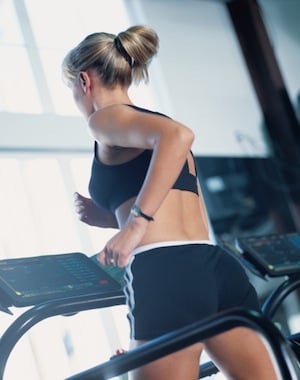 I know I'm preaching to the choir when I say that exercise does a body good. Not only does it make your exterior look svelte, but it also heals your insides too.
Well a recent study at McMaster University took it to the next level, analyzing the role that exercise plays in the aging process. What they found is that the aging process occurs because of defects to our mitochondria — mitochondria are the CEOs of our cells where energy production occurs. They note that with regular endurance exercise we can prevent premature aging in nearly every organ of the body. How's that for exercise doing a body good?
So if you needed a good reason to jump-start your Spring workouts, take this info as a token of exercise inspiration. Just be sure to crank up "Move It, Move It" and picture the millions of happy mitochondria as you break a sweat.