How Fergie Gets Her Energy
Fergie's Secret Energy Source: Juicing With Her Hubby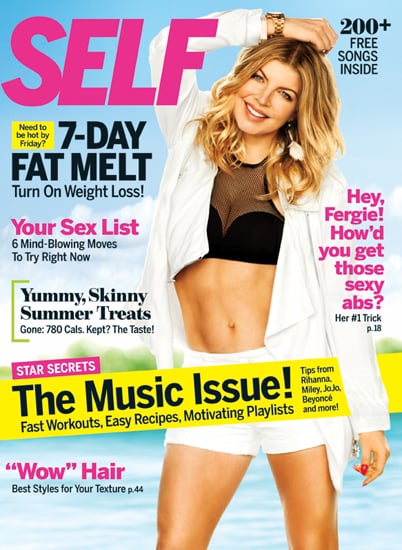 The Black Eyed Peas star Fergie took a slight break from the limelight of performing, but she's back in full gear looking gorgeous on the cover of July's Self magazine. While Fergie told us how she loves to work it at the gym with her boys — both her talented bandmates and hunky husband Josh Duhamel — she also dished on her secret weapon for energy: juicing.
"Josh turned me on to juicing, and now I do it when I wake up and between meals. The energy it gives me is amazing — I hardly need caffeine anymore. We blend kale, spinach, broccoli and celery with a banana, an apple and a pear. We have two Vitamixes going at once! But I'm only really strict about what I eat when I know I have to be in a bathing suit."
We are no strangers to the bounty of benefits green juice offers, but I'm curious if you share Fergie's sentiment. She's put down her daily coffee to reach for a big glass of fresh juice; have you done the same? If so, share your favorite things to juice below!