How to Fight PMS Symptoms
4 Ways to Fight PMS
Most women experience some form of PMS every month, ranging from a slight irritability to full-blown moodiness. And while we can't prevent all symptoms from occurring, there are some important lifestyle changes we can make to make the most of that time of the month. Here are four ways to combat PMS.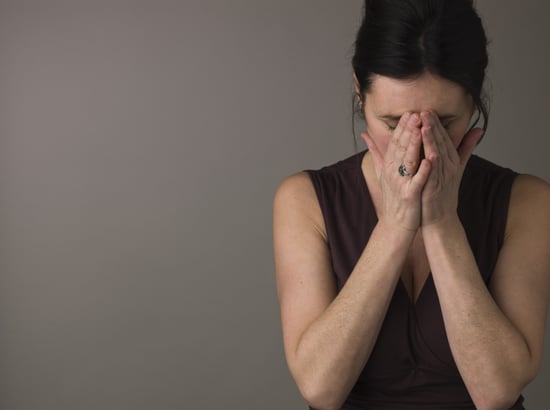 Change your diet: Many times, experiencing harsh PMS symptoms can be attributed to what you've been eating. Eating salty foods, for example, can cause bloating from fluid retention, which can lead to sore breasts. It's not just about limiting your diet, however. Adding certain foods can help reduce PMS symptoms. Check out our list of five foods that fight PMS here.
Don't stop exercising: Feeling fatigued, moody, bloated, and sore? Chances are your daily gym trip is the last thing on your mind. But instead of dragging yourself from bed to work to couch, try to stick to your normal routine, just make your workouts lighter in intensity. Regular exercise can help fight PMS fatigue, and if you stick to it now, you'll be more apt to continue exercising when your period starts — which can help relieve menstrual cramp pain. Here are low-impact exercises perfect for workouts during that time of the month.
Find two more proven ways to fight those dreaded PMS symptoms after the break.
Supplements can work: If you're looking for a natural remedy to fight PMS, sometimes taking supplements can help. Iron, magnesium, calcium, and vitamin B6 supplements have all been proven to help relieve PMS symptoms. And the herb chasteberry has been clinically proven to reduce PMS symptoms, so speak with your doctor if you are interested in learning more about taking supplements to combat PMS symptoms.
Feed your sweet/salty tooth: It can be hard to combat every single craving you have that whole week you're feeling low. Banning yourself from giving in to cravings can mean a chocolate binge is in your future. Instead, try to substitute fried, overly salty, or fatty foods with healthier options. Eat a few squares of dark chocolate instead of binging on a huge piece of chocolate cake, or step away from the potato chips in favor of these healthier salty snacks.