How to Find Workouts You Love
Fit Tip: Try Everything to Find What You Love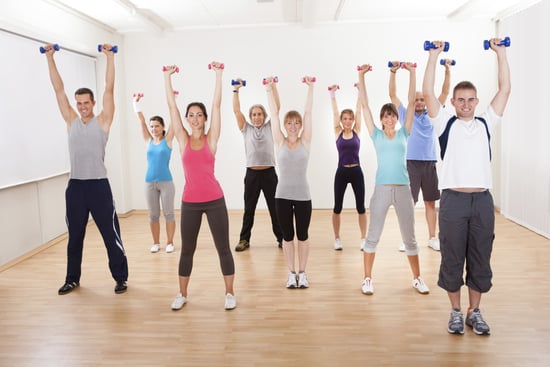 The start of any new fitness regimen can be full of many unknowns, like how much you should be exercising and how to do basic strength-training moves. One more important aspect of your new exercise routine you shouldn't ignore? Finding the right fit for you.
While it can be easy to sign up for the closest gym or just tag along with your friends to Pilates class, if you don't take time to find a workout you actually like, then your new beginner's enthusiasm might wane into pre-workout dread — and neglect — before you know it. So take time out to try everything to find what you really love, says Natalie Uhling, a kickboxing and SLT Yoga instructor who found her perfect fitness fit — loud music and lots of movement and intensity — after a lot of trial and error. "I've tried every exercise you can imagine," she told us. "I know what I like."
Follow Natalie's advice and think outside your exercise box. "Take everything. Even if you're like, 'Oh, that description doesn't sound like something I would do' — take it all," she advises. Once you've figured out your fit, take note of what gets you excited to work out. "Do what's best for you, not what your friends do and not what someone's telling you to do," she says. "Do what you love to do, and then you'll be able to incorporate it into your life." And don't let embarrassment keep you from trying that new hip-hop dance class. "Don't be afraid to try anything," she adds. "I've looked like a total fool in tons of classes."