How Gabrielle Reece Finds Time to Exercise
Gabby Reece on Her Guilt-Free Approach to Exercise
Whether it's a late night at work or a full social calendar, a lot of things can get in the way of a solid workout. During the espnW Women + Sports Summit (which I attended as a guest of Lexus), Gabby Reece shared another oft-unspoken reason people shelve their exercise routines — guilt. As a busy working mother and wife, Reece expressed a feeling that many can relate to: letting go of guilt that can sometimes come along with being selfish.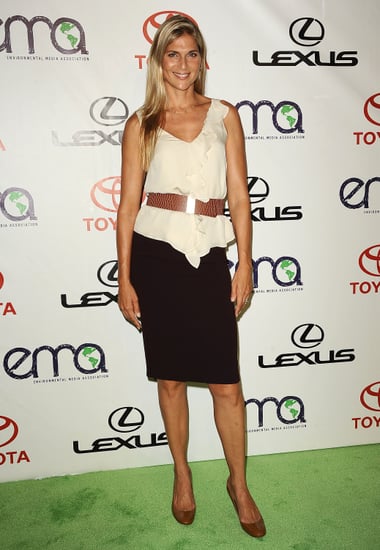 "I defend my time to train: I schedule it," said Reece. "I don't care who's crying or what. If you don't, [a workout is] the first thing off the table." While this may sound harsh, Reece knows that her own happiness directly affects those closest to her. It's this realization that has helped her consistently carve out time for herself and internally ask, "What do I need to do to make myself happy? What maneuvering will it take to make it happen?"
If you find yourself struggling to carve out "me time" for your own workouts, here are a few tips to help you maneuver this scenario in your own life!
Create a schedule: You already have designated times to be at work, pick up the kids, or make it to class — give that same priority to a fitness routine. Pencil in your workouts for the week, which will help the commitment stick. Go a step further by sharing your calendar with your loved ones. This way, they'll know ahead of time when you're unavailable.
Make it a family affair: If it's too difficult to find that much time to yourself, include your partner, friends, or kids in the action. Set up a fitness date, head out on a group bike ride together, or spend the weekend hiking. By combining these priorities, you can still get a workout in without feeling like you're neglecting the important people in your life.
Go for short and sweet: Working out for 10 or 20 minutes beats no workout at all! Wake up a little earlier than you're used to or skip out on that extra 30 minutes of TV and do one of these total-body 10-minute workout videos.
How do you make sure to always take time for yourself?