How to Get Arms Like Rutina Wesley From True Blood
How to Get Guns Like Rutina Wesley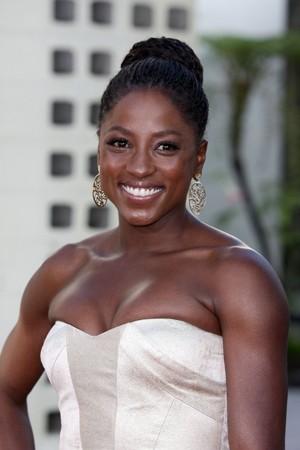 The cast of True Blood has to be one of the fittest group of actors on television today. And Rutina Wesley, the actress who portrays Tara Thornton, is no exception. Rutina has an upper body that exudes strength — she looks like she could smash it in an arm wrestling comp! If you've wondered how to achieve the kind of shoulders and arms that Rutina has, Fitness has the scoop. The mag recently talked with her on how she maintains such a fit bod.
Rutina told Fitness that when it comes to working out, she does a mix of cardio and strength three times a week. A trained dancer, Rutina also fits in time for yoga. But what we really wanted to know is how she gets those arms. Rutina's regimen is a totally achievable at-home workout that anyone can do:
"About every other day, I do a special 30-20-10 push-up circuit: 30 push-ups and 30 tricep dips, then 20 of each, then 10 of each."
Rutina's 30-20-10 method sounds intense, but effective. Give it a try this week, and let us know how it worked for you.