How to Get Enough Deep Sleep
It's About Quality, Not Just Quantity: How to Get Enough Deep Sleep
Lack of sleep leads to many things, but it's not just the quantity that matters. New research shows that it's the quality of the type of sleep as well. Not getting enough deep sleep won't just have you reaching for a second cup of coffee the next day — lack of quality sleep can also lead to high blood pressure.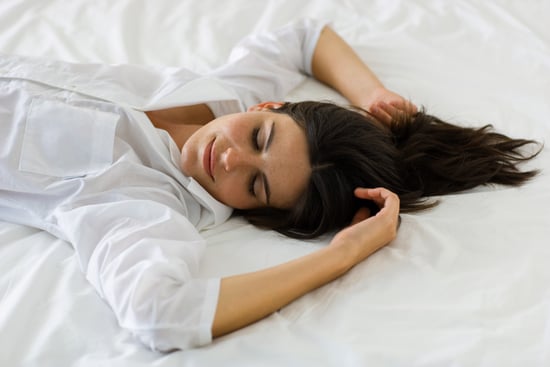 The study found that over almost four years, the men studied who had the highest risk for developing hypertension were the ones who spent the lowest time in deep sleep.
It's not just heart health that's affected. Deep sleep, also known as the slow-wave, non-REM stage of sleep that can last for about 90 minutes to two hours, is essential in helping our bodies repair and regenerate themselves — we build muscle and bone during this part of our sleep cycle.
Not getting enough quality Zs? Read on for some suggestions on how to make sure you get enough deep sleep.
Dump distractions. Most of our deep sleep happens in the beginning half of our sleep cycle, so when you fall asleep make sure you find ways to minimize any sudden noises or lights that can wake you up in those first few hours.
Exercise. Staying active doesn't just make you go to sleep faster, but it'll help you reach that deep sleep. And don't worry about exercising keeping you up at night; research has shown that evening exercise doesn't affect your ability to fall asleep.
Nix napping. While a quick 20-minute nap can re-energize both your body and your brain, longer naps can keep you up at night. If you find yourself napping during the day for a long time, try switching your sleeping schedule to save all that deep sleep for the night — you may find that you won't have as much trouble falling asleep at night.
Limit drinking. Alcohol keeps you from reaching those deep sleep stages. Try to limit how much you drink right before bed.