How to Get Free Fitness Classes
How to Get Fitness Classes For Free
Cardio classes like Zumba and kickboxing are addictive because they're so fun that you hardly feel like you're exercising. Depending on whether you get classes through a gym membership or pay for them individually, they can run as much as $10 to $20 a pop. This really adds up if you take several each week, but here are four ways to save money and get hooked up with free fitness classes.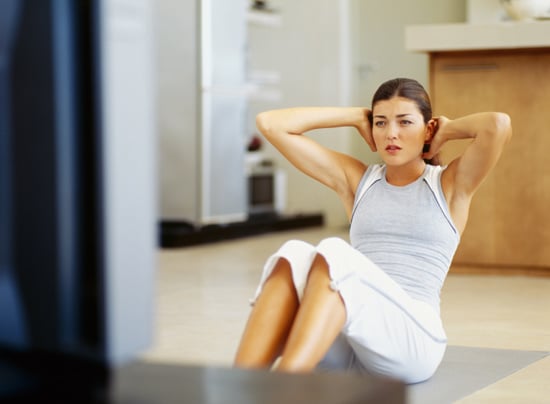 Barter: If you really want to take a class for free, talk with someone who works at a gym or fitness studio near you to find out if they'll barter classes for services. You can help out with everyday duties such as checking in classes, sweeping and mopping the floors, washing or putting away equipment, or manning the gym or studio store. When I first started practicing yoga, I would check in and sweep up after the 7:30 Vinyasa class and, in exchange, I could take a class for free. Here are tips on how to barter for free classes.
Internet classes: You can also surf the web and find classes online. Here's a list of websites that offer free (or dirt cheap) yoga classes. There are also websites like DailyBurn, EMG Live Fitness, or Connect Online Fitness that may not offer classes for free, but the monthly membership fee or price for individual classes is so low that you'll end up forking over much less than you're paying now.
Continue reading for two more ways to get fitness classes for free.
TV: Check your local listings to see if there are fitness classes you can record and play later when you have time to work out. My cable company also offers fitness classes On Demand, which allows me to browse through a list of classes and take what I want, whenever I want. Of course, TV classes won't offer the same feel as an actual class, but if you are disciplined enough to work out at home, you'll get the same great workout.
Friends: Borrow fitness DVDs from your fit buddies. It's not only a great way to get free workouts, but it's an opportunity to try out new workout DVDs. My neighbor and I trade videos for a couple weeks at a time, and if I really like what she's lent me, I'll buy it. At around $10 to $15 a video, it's about the same price as going to a class, but since you can watch it multiple times, you'll really get your money's worth.
Check out even more ways to score on free fitness!