How to Get Minka Kelly's Abs
Celebrity 6-Pack Secrets — Revealed!
Drumroll, please . . . the secret to a six-pack has finally been revealed! If you've been working on your abs and still aren't seeing results, then it might be time to switch things up. According to Gunnar Peterson, Celebrity trainer to stars like Jennifer Lopez, Minka Kelly, and Gwen Stefani, there are three things you should focus on when doing core work, and not one of them requires a traditional sit-up!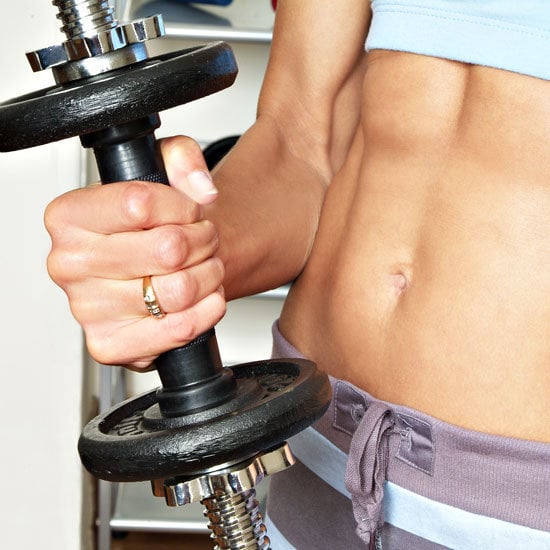 Be consistent: As with all workouts, being consistent is the key to great abs! Gunnar suggests you work your abs at least twice a week or every other day. Sticking with an ab routine like this will help build strength and maximize results. When it comes to your abs, doing regular cardio and sticking with a clean eating plan and flat-belly foods is equally important.
Work in multiple planes of motion: Consider this your excuse to skip the crunches! Although crunches have their benefits, they don't work your entire core. Because our midsection is divided into three parts — the upper abs, obliques, and lower abs — you must do a variety of exercises to see results. This all-abs workout will work your entire midsection, and this video will tackle all four layers of abdominal muscles for a sleek midsection. Bonus: many of these exercises work more than just your abs too!
Add weights: Adding weights to your core workout will make an ab series more effective. Gunnar helps his celebrity clients get cover-worthy abs with five- to 10-pound dumbbells and a similar weighted ab workout.