How to Get More Fruit in Your Diet
5 Easy Ways to Eat More Fruit
Luscious, juicy, sweet-as-candy fruit is one of the healthiest foods you can eat. It's full of vitamins, fiber to keep you full, water to keep you hydrated, and the natural sugars make it a healthier alternative to sugary treats. You should aim to eat three to six servings of fruit each day, but if that seems like a lot, here are some ways to sneak fruit into your diet.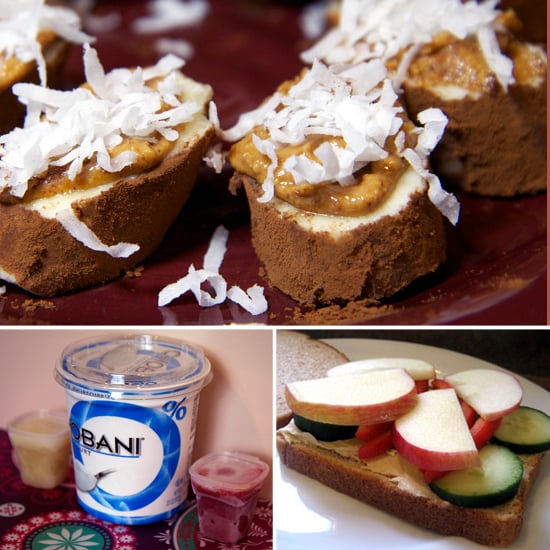 Add fruit slices to sandwiches. Sliced pear, apple, and watermelon add a unique texture and unexpected flavor to run-of-the-mill sammies.
Mix pureed fruit into plain yogurt. When comparing six-ounce containers of Greek yogurt, plain offers 18 grams of protein for 100 calories, and strawberry is 140 calories with 14 grams of protein. Instead of buying the premade flavors, make your own by adding pureed fruit to plain yogurt. You'll save money, avoid added sugars, and be able to customize the flavor to wow your taste buds with distinct combos like blackberry peach or strawberry pear.
Add fruit to baked goods. We've all made banana bread, but that's not the only fruit-based treat you can whip up. Lower the fat in just about any recipe by replacing oil with applesauce, or get creative with muffin recipes by adding diced strawberries, or mix bits of dried apricots into cookie dough.
Cut up fruit and store it in the fridge. It takes effort to wash and cut fruit, enough to make you reach for something easier (and less healthy) instead. Make fruit as accessible as a bag of chips by storing cut up fruit in containers in the fridge.
Eat fruit for dessert. Save calories and skip the refined sugars by enjoying nature's dessert. Here are ways to make fruit even more decadent and enticing — the almond butter and granola filled dates are one of my faves.