How to Get More Out of Fitness DVD Workouts
Simple Ways to Amp Up DVD Workouts
Following along to a fitness DVD is a great way to get your sweat on for so many reasons: it's inexpensive, you don't have to leave your house, and you can exercise whenever it fits your schedule. That said, not all fitness DVDs offer the best workout. Here are some ways to get more out of your fitness videos.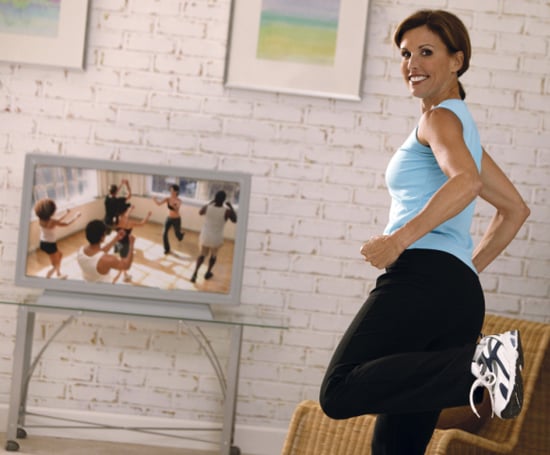 Don't just work one body part: If the instructor is leading you through basic squats, grab a set of dumbbells and add shoulder presses. If you're doing bicep curls with a resistance band, throw in some lunges. Get creative by doing compound moves to burn more calories and work multiple muscles at once.
Move a little faster: During cardio workouts, pick up the pace and do double-time. Moving faster not only gets your heart pumping to build endurance, but it also burns more calories.
Do challenging variations: Instructors often demonstrate one move, and then they show how to make it more advanced. If you can think of a way to make it even harder — like balancing on one leg, standing on a Bosu ball, or using a resistance band along with your set of dumbbells — go for it.
Skip the break: If you're not too winded, do some extra push-ups or run in place instead of resting between exercises. Or if you're familiar with the DVD and you know which move is coming next, skip the rest and start in on the burpees a little early.