How to Get Out of a Running Rut
Same Run, Different Day: How to Get Out of a Running Rut
Is lacing up your running shoes and hitting the pavement getting dull? If you're bored of your regular running routine, you're more likely to skip a run altogether or go into it with low expectations. Besides battling boredom, when muscles are constantly doing the same thing, it's easy for the body to hit a weight-loss or fitness plateau. It's time to get out of that running rut! Here are some simple ways to mix things up.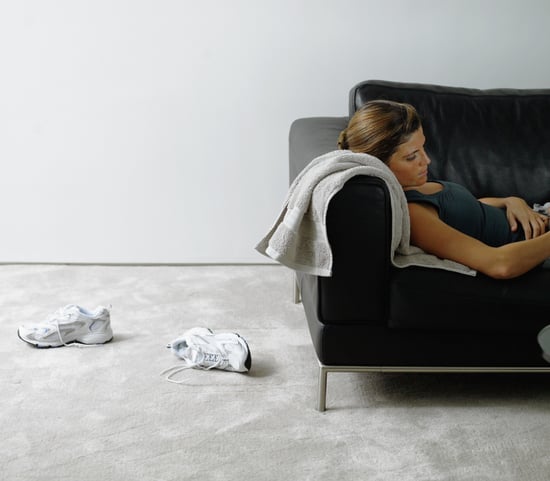 Get out the map: If you're used to running on a treadmill, head outside and run in your neighborhood, at a local park, or in the woods. New scenery is sure to ignite your passion. If you always run outside, find a new route or run your regular route backwards for a different perspective.
Vary the speed and intensity: It's easy to run at the same pace, but you'll get bored after the first five minutes and won't be able to stop thinking, "Can I be done already?!" Keep your mind and your muscles engaged by switching up the pace, incline, running surface, and your steps every few minutes. Sprint up stairs, zigzag down hills, or throw in some push-up walks. Using your muscles differently will not only keep you on your toes, it'll work your muscles differently which makes you a stronger, faster runner.
Change your schedule: If you always run at lunchtime on Mondays, Wednesdays, and Fridays, you'll start dreading it as soon as the clock inches toward noon. Change things up by running at different times during the week; you may discover that you actually prefer running at 5 a.m. rather than 5 p.m.
Treat yourself: Shopping for a brand-new pair of running shoes or a nifty new sports bra is a great motivator — you'll be so excited to try it out, you'll practically skip out the door; or buy a riveting audiobook or some pumped-up tunes to offer a little distraction during your run. Get started with any of our running playlists.
Sign up for a race: This doesn't have to be a marathon by any means, but even signing up for a 5K will inspire you to get out the door and keep up with your training runs. Plus running the actual race with all the excitement of the cheering crowds, the healthy bit of competition, seeing fellow runners doing what they love, and the pride you'll feel once you cross the finish line can also help avoid a rut.
Don't go alone: Sometimes all you need to re-spark your love of running is to head out with another runner. Chatting during your workout will make it seem less like work, and instead of checking your watch every few minutes, the time will just fly by. Your running buddy can also show you their favorite route so you'll have a new one to weekly routine.
Take a break: If it's not fun, why do it? Dreading every run won't make it any easier, so maybe it's time to hang up the running shoes for a bit. Try a new type of cardio like biking or swimming, immerse yourself in yoga classes, or join a CrossFit studio. Aside from working different muscles in new ways, doing other workouts besides running will make you crave it, and a little reverse psychology might be just the thing to get you out of that rut.