How to Grill Lettuce
Lettuce: It's Not Just For Salad
Now that it's Summer, all I want to do is cook outside. And, wanting to add more creativity to my grilling arsenal, I've started experimenting with foods that you wouldn't think to grill otherwise. I'm grilling lettuce lately. It might sound odd, but something about warming lettuce on a smoky grill makes it more interesting, and gives it a new dimension of flavor.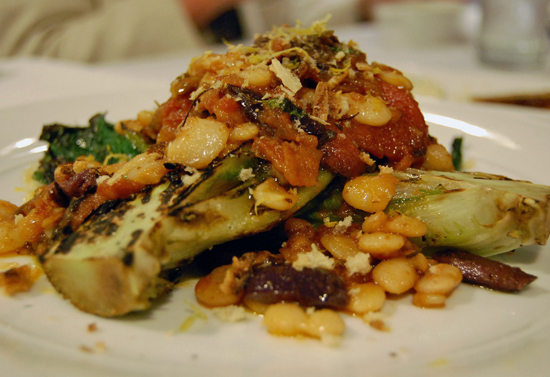 To do this at home, start with a meaty lettuce. I use romaine because its size and long spine make it easier to handle on the grill. Endive and escarole work well too. Just keep in mind that the heartier the lettuce, the more it will be able to withstand being on an open flame. Cut the lettuce in half lengthwise, making sure to keep the hearts intact. From here, lightly oil your grill or brush the cut side of your lettuce with oil. Then, place the lettuce cut side down onto the grill. You want it to wilt and brown a bit, but to still retain some crispiness. When it's done, dress as you like.
Your guests will really go wild for grilled lettuce. At our last barbecue, we grilled up romaine and drizzled it with olive oil, balsamic vinegar, and grilled shallots — it was a huge hit. Restaurants have also started serving, with much success, grilled Caesar salads. And for those of you that can't get past the bitter taste of endive, escarole, or radicchio, grilling is a great way to tame the usually bitter flavors. And best of all, it's a creative way to get leafy greens into a barbecue menu.
Source: Flickr User stu_spivack