How to Handle Unusual Symptoms
When You Have Weird Symptoms, What Do You Do First?
A couple months ago, I developed this weird itchy rash on my left ear. Since I'm expecting, a good friend said that it must be that common pregnancy rash. I resisted the urge to go straight to the Internet to research prenatal rashes, and called my doctor instead. I'm so glad I did because she reassured me that it wasn't the common rash I suspected known as PUPPP, which occurs in the third trimester, but was actually an allergic reaction to some cheap metal earrings I wore. I got a prescription cream that cleared it right up, and boy, was I relieved that it wasn't something serious.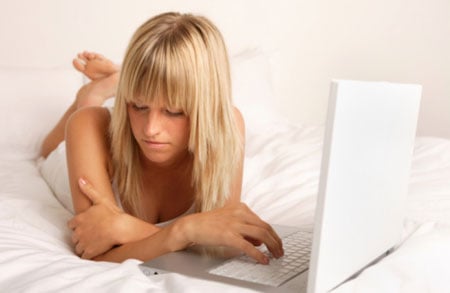 I used to be big into researching my symptoms online, but found that I always ended up thinking the worst. I learned that seeing an actual doctor who could assess my symptoms was a much more effective way to calm my nerves and quickly get treatment. So tell me, when you suffer from symptoms like bumps on your skin, dizziness, headaches, odd pains, or some other unusual symptom, what's your first reaction?