How to Have a Healthier Holiday Brunch
3 Tips For a Healthier Holiday Brunch
Spending time with friends and family over the holidays can mean a lot of celebratory meals. If you've got a few brunches on your calendar in the next few weeks, here's how to keep them healthy.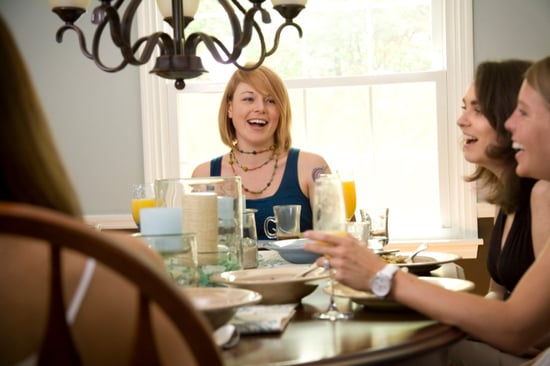 Have it at home: You're in the most control when you know what's in your food. Instead of gathering your friends and family at a restaurant, enlist their help the night before to make a spread of these healthy make-ahead breakfast ideas, and invite them over the next morning for a cozy, laid-back meal.
Healthier swaps: Whether you're eating out or in, keep these healthy brunch tips in mind to save a few calories. Choosing light cream cheese over butter, ordering a smoothie with greens, or adding fruit to your pancake batter, for example, are all easy decisions that will make your brunch that much healthier.
Hangover help: Had a wild night? Before you order the greasiest thing on the menu, think about healthier options. Often, you only think that a burger and fries will make you feel better when you're nursing a hangover, but try other remedies first, as they might help you more. Drink a full glass of water as soon as you sit down at the table to help with dehydration, order fresh fruit juice to replenish carbs and energy, and opt for eggs to help flush out toxins.