How to Have a Healthy Vegan Diet
Where My Vegans At?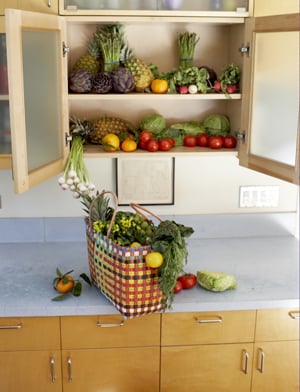 My relationship with meat is constantly on the up and down; lately it's been pretty confusing. Meat recalls, environmental woes, and the ethics of it keep me one step away from becoming a vegetarian again — heck, I've even considered going vegan! But here's the thing: when it comes to a healthy vegan diet, I'm sort of at a loss. And let's be real, I love dairy products.
This weekend I decided to see if I could eat a diet that was free from any animal products. It was a sort of spontaneous decision, and while I didn't starve, I wouldn't call it a success either. I ate a lot of salad, whole grains, and relied heavily on fake meat products. And my weekend brunch was the hardest to deal with — no eggs, milk, or cheese!
I'd love to know if any FitSugar readers out there are vegan. What are your biggest sources of protein? And what are your go-to vegan cookbooks? But mostly, what do you put in dishes to make them feel hearty, creamy, and, well, meatier? Please share your ideas with me in the comments section below.