How to Have a Healthy Weekend
No More Monday Blues: Plan Ahead to Ensure a Healthy Weekend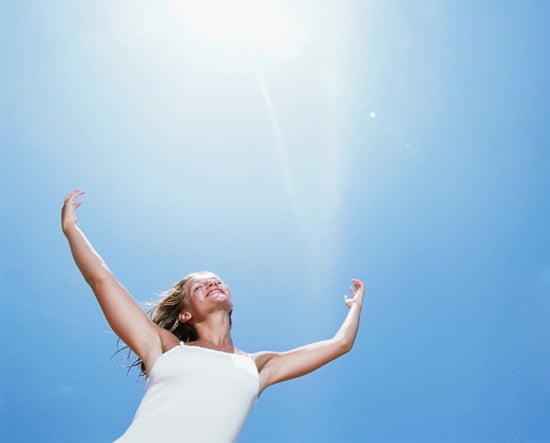 The weekends can be full of fun temptations, but there's no worse feeling that heading back to work on a Monday morning feeling tired and bloated and wishing you could hit a rewind button. I'm a big believer in the power of a plan. Going into the weekend with a healthy mentality will help you steer clear of overdoing it and keep you in a routine that you can be proud of. Here are some ideas to get you going:
Set your priorities: A weekend list never hurt anyone! I often make it a point to stray away from big lists or obligations, but setting a solid game plan for what you want to accomplish over the course of the weekend will make your life loads easier come Monday morning. Trust me on this one.
Have one long workout: Summer is the perfect time to reap the benefits of the weather in your fitness routine, so make time for one long weekend workout. There's also something to be said for a weekend full of yoga! I always feel so refreshed if I make a point to attend class on Saturday and Sunday.
Don't blow your diet: Know you're heading to a big BBQ or party where you're going to want to chow down? Plan ahead. There's no need not to indulge with friends every so often, but knowing and planning for when this will take place will help you make healthier foodie choices the rest of the weekend. Filling up a little before you head to a feast will also help you keep things light and easy.
Keep reading for more ways to stop the Monday blues forever!
Schedule in "me" time: During the workweek, we can be spread so thin, so scheduling some quality contemplative time for a little rest and relaxation is key for a healthy weekend. You've got to have energy on Monday morning in order to hit the ground running! Hang out in the park, curl up with a book, or simply sit in the sun for a few minutes. You've got to take care of you!
Back off the booze: Sunny Summer weekends and outdoor bars go hand in hand. Alcohol is laden with sugar and empty calories, and too much will zap your energy. Consider the things you want to accomplish over the weekend and allow those priorities to help you make your decision. That's not to say there's no time for a drink! Try one of these healthy Summer cocktails, all weighing in at less than 200 calories!