How to Be Healthy When You're Too Busy
4 Healthy Solutions For When You're Too Busy
When you're busy, staying on track with your diet and exercise routine is hard. But before you think it can't be done, here are four solutions to help fit a healthy lifestyle into your already packed schedule.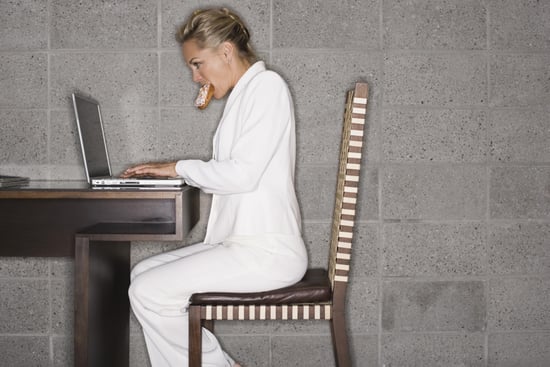 Be a healthy chef: A busy schedule means healthy eating can become a hassle. Cooking meals can take a long time, especially when grocery shopping is involved. But a little bit of prep goes a long way in the kitchen. Start by planning quick weeknight meals at the beginning of the week (here are a few fast healthy weekday dinner ideas), and then prep as much as you can by following these essential habits of a healthy home cook.
Know your routine: A 20-minute workout can turn into an hour-long ordeal if you don't know what you're doing. Instead of spending precious minutes searching for your favorite DVD or the link to that workout routine you read about online, keep your workout ideas organized and easily accessible. Collect all your printouts in a folder or binder, give away any DVDs that you don't use so you can easily peruse your collection, and bookmark your favorite sites for routines (check out our workout routine board on Pinterest for ideas!)
Prioritize and reorganize: Something's gotta give, and it can't always be your workout. If you find that you always skip the gym for something more pressing, you need to switch your schedule so that you can work out and tend to your afterwork obligations. That may mean having to wake up a little bit earlier to fit in a morning workout, or finding a gym that's close to your office for lunchtime sweat sessions.
Schedule a long session: Quick workout sessions are fine, but nothing beats the ability to sweat it out for as long as you'd like. If you feel like you're never able to spend enough time on your workout, make it a standing part of your week. Whether you get up early on the weekend or block out Thursday nights to exercise, you'll be able to de-stress and enjoy your workout without worrying about all the stuff you should be doing instead.