How Heavy Should Your Dumbbells Be?
It May Be Time to Increase Your Dumbbell Size
You've stuck to your strength-training routine and have memorized every workout in your favorite exercise DVD. You've probably noticed changes in your body, including those uber-toned arms that you never thought you'd have. Now that you're getting stronger, here's a reminder that you may be ready to increase the weight of your dumbbells.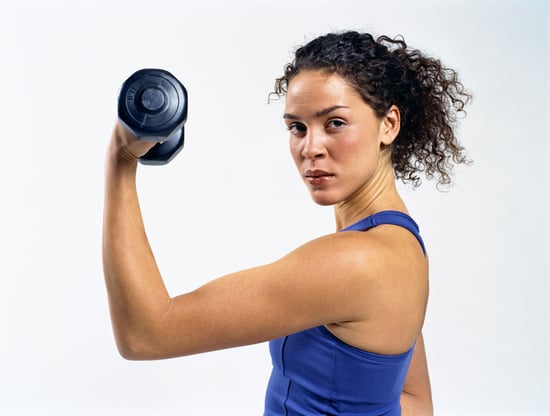 The right dumbbell weight for you will fatigue your muscles in eight to 12 reps — meaning you feel a burning sensation and feel like you can't lift your arm anymore. If you've been working out regularly, chances are your muscles have gotten stronger, so lifting the same weights that you used when you started strength training will be easier than it was when you started, and it will take longer for your muscles to fatigue.
So don't be afraid to step up your weights. You won't bulk up, but you will be able to work out more efficiently. If you're just starting out, here's a chart of typical dumbbell weights by exercise for beginners.