How to Keep Fit While on Vacation
Before You Go: 3 Tips on Creating a Fitness-Filled Vacation
At the end of this week, I'm heading to Mexico for a short vacation; on my short list of things to do: relax, hang by the ocean, and eat the local offerings. Not content to lie around all day, I've also managed to find some ways to keep my vacay fitness-filled without taking away from the fun.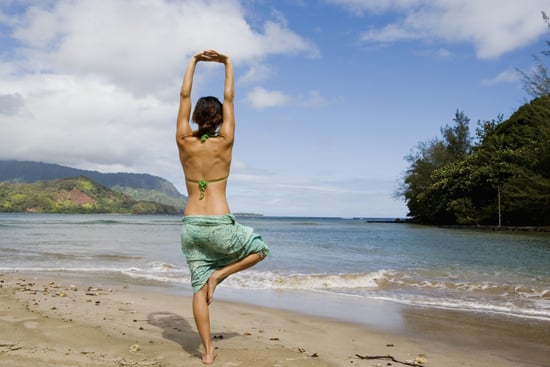 Find a fitness-friendly hotel: These days it's pretty standard for a hotel to have a gym, but some are going even further with their fitness offerings. A simple review of the hotel's website can tell you if it offers any fitness classes — I'm a fan of booking a hotel where yoga is an option. Some resorts also offer site-specific activities like snowshoeing, guided walks, or surfing. If you're with people who aren't looking to work out while on vacation, make sure to book an early morning class: I can't wait to take the hotel's beach yoga class while my boyfriend is still asleep.
Check out the nearby area for fitness fun: Location is key. Maybe you're staying by a nearby trail for cycling, running, or hiking, or a fitness studio that is within walking distance of where you are. Definitely make sure to take advantage of your surroundings.
Book activities that inspire you to move: Part of going on vacation is taking in all of the sights. Rent bikes or take a walking tour of wherever you're at. I also like seeking out active things to do like skiing, snorkeling, or surfing. You'll be having so much fun that you won't even notice you're working out.