How to Keep a Workout Routine
4 Simple Ways to Stick to Your Workout Routine
There are so many reasons to exercise regularly (better health, weight loss, feeling happier all around), and so many reasons to just, well, not (happy hour, errand-filled days, vacations). If the latter reasons are getting the best of you, here are four simple ways to stick to a workout routine.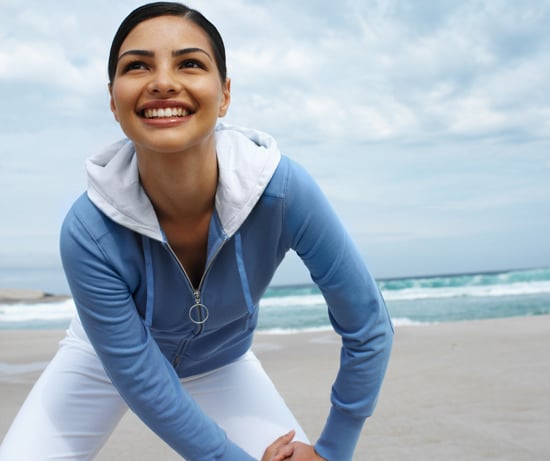 Think small: An hour-long workout every day can seem daunting, and for good reason. Busy schedules can make it seem impossible to fit in a long workout. If you can't manage the time it takes to fit in a lengthy workout, then break up your exercise into smaller, more manageable bits — strength training on the sly (by doing these exercises while you wait in line or for the subway), doing a 10-minute workout in the morning, or walking and cycling instead of driving everywhere are effective ways to sneak fitness into your day.
Know when it works: Have a busy day full of meetings? Don't try to squeeze in a lunch workout only to have your exercise plans fall victim to must-do deadlines. Arranging a workout according to your schedule will help you stick with it, since you won't have to always choose between getting things done and sweating it out on the treadmill.
Read on for more simple ways to stick to your workout routine.
Don't go out of your way: Chances are you'll be more apt to stick with going to the gym if it doesn't involve a lot of extra time to get there. Find a gym that's on your commute or close to work or home. For days you're really busy, try a home workout that keeps you motivated and interested so you continue to stick with it after a few weeks.
Sign up for a class: Spy on a few classes and studios to find a workout you love. Once you've found one that you're excited about, you'll be less apt to skip — plus all that time and money you've invested in a class can make it harder to convince yourself to not go.