How to Keep Your Metabolism Burning
Why Not Eating Enough Could Be the Reason You're Gaining Weight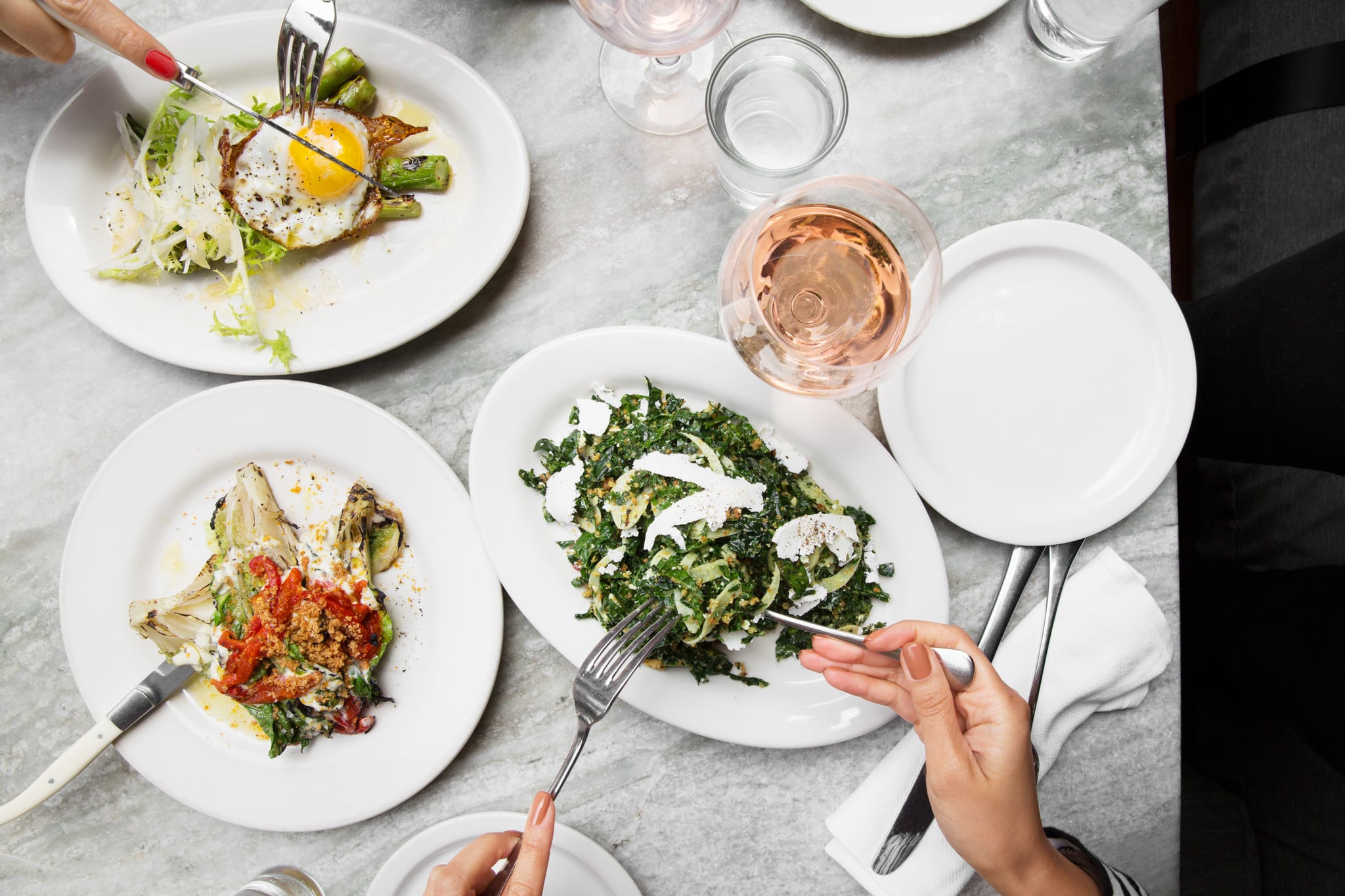 The other day, in the midst of complaining to my trainer about food (in particular the struggle to be healthy while being busy — sometimes the two seem mutually exclusive), I had my mind blown. Apparently, skipping dinner because you've had a late lunch and snacked right up until dinnertime is a big no-no! "A what?" I said. I was sure skipping a meal when you're not hungry was the right response to a day of mindless eating. Please excuse my blown mind.
I took this further to Transform Health nutritionist Lucy Beaumont, because if I didn't know this, how many other people out there are making the exact same mistake on those busy days?
The idea is that even if you're not hungry, you should still eat something small but healthy at mealtime. Why? Because eating regularly will help support a habitual appetite. But a one-off busy day aside, if you're not feeling hungry at dinnertime, more often than not it's time to take a closer look at what it is you're eating throughout the day. According to Lucy, not being hungry at mealtimes can be an indication of one of three things: that you've eaten too much at your previous meal, your metabolism is slow, or that you are overdoing it with the snacks. "If this is you, try cutting your portion sizes down so you are getting a little hungry before meals and reduce snacking between meals — you shouldn't be starving, but you should feel a little stomach rumbling," says Lucy. Think of your metabolism as a fire and the food you eat as fuel for said fire. If you don't regularly fuel your metabolism, it will slow and your body will struggle to perform at its peak.
So what to eat when dinnertime rolls around and you're just not feeling it? Lucy says an ideal dinner should still be a healthy one. Think: a light salad of greens, roasted vegetables with a small amount of protein or soup. If the struggle is real, try a handful of nuts and a piece of fruit, the trick here is to eat to support your metabolism. When eating regularly and controlling your portions, your body should bounce back to a normal appetite, which is what you want. "A regular appetite will support normal blood sugar levels, energy, and weight management and reduce your risk of illness and disease," says Lucy.
Image Source: POPSUGAR Photography / Sheila Gim