How Kerri Walsh Stays Motivated
What Kerri Walsh Said About Her Olympic Journey (to Spur Your Workouts)
One of the highlights of being a guest of Lexus at the espnW Women + Sports Summit was listening to Kerri Walsh take us through her gold-medal win during the London Olympic Games. From reconnecting with partner Misty May-Treanor to that final match in the sand, everything about Walsh's journey to the podium took fierce motivation. Regardless of your own fitness level, there is a lesson to be learned from Walsh on staying motivated to your own fitness goals.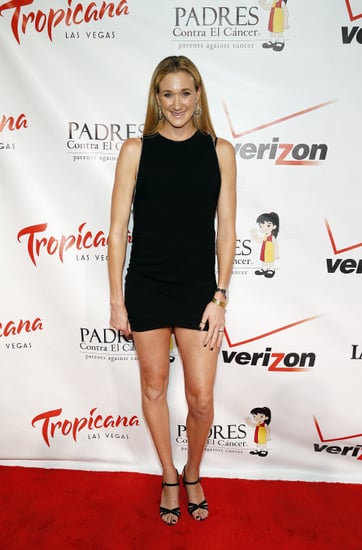 Set a goal (and stick to it): Going into the Olympics, Walsh said she had one thing on her mind: getting the gold. It was that thought, she said, that kept her head (and heart) in the game — even while five weeks pregnant! And while you may not have your sights set on Olympic gold, find something to carry you through your workout. Whether it's improving overall health, losing 10 pounds, or upping your mileage, defining a goal will give workouts a more meaningful purpose, making them harder to skip. Once you reach your goal, make sure to set a new one. "I don't want to put things in terms of what I've accomplished," Walsh said. "I just want to get better." For Walsh, that means another win at the Rio 2016 Games.
Believe in yourself: Even armed with goals, it's important to believe that you can hit the mark. Whatever you set out to do — like Walsh's path to London — "your heart has to be all in. If you're a little bit checked out, you're not going to accomplish what you want." Once you have the attitude, Walsh said, the rest follows. You'll find that with a stronger belief in yourself, you're able to accomplish more, and the easier it becomes. Sounds like the perfect recipe for positive self-esteem.
See how Walsh finds confidence on off days after the break!
Fake it till you make it: There are days when even the best set goals seem meaningless, or you can't shake that feeling of not being good enough. Instead of giving up, Walsh said, you need to will the motivation back and prove yourself wrong, something Walsh learned early on while training with Misty May-Treanor. "Confidence comes from the way you talk to yourself [tell yourself], 'I'm just getting better'." If you are having a hard time finding the words, check out our board of inspirational fitness quotes, and repeat a few of these mantras until you believe them wholeheartedly.