How to Leave Food on Your Plate
Terminate Your Membership to the Clean Plate Club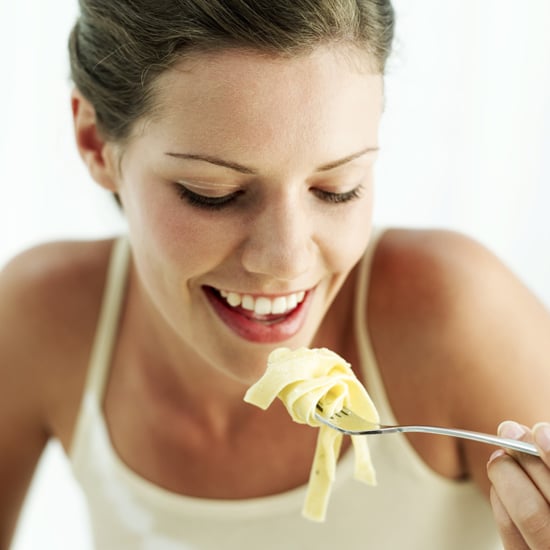 It's hard to say good-bye to the clean plate club — even with the best intentions for change. Continuing to chow down when you're full is a problem that plagues many, going back to those years when you had to eat everything on your plate before leaving the table. Haven't quite mastered the art of dropping the fork? These tips will help get those harmful overeating habits in check.
Cook one serving: If the issue of portion control has always affected meal time, take temptation out of the equation and cook just one serving. Simply divide your favorite recipes accordingly. For example, if a recipe serves four, then divide each ingredient measurement in the recipe by four. This way, second helpings and heaping, oversized portions aren't even an option.
Start slow: There's no reason to make huge changes overnight! If you have a difficult time leaving food on your plate, start slow and treat it as an week-long experiment. For one week, leave a few bites (that you normally would eat) on your plate at every meal. This experiment will put you back in control of your habits and choices. Soon, leaving food once you're full will seem like second nature.
Destroy your leftovers: Jillian Michaels takes a more aggressive approach to people with overeating issues: destroy your leftovers. If you're concerned about being wasteful, Jillian has an answer for that: "It's not going to children starving in Africa, it's going to the trash. It's not worth cellulite, muffin top, cancer, or heart disease." Yes, we agree that this is intense; but if you've been a lifelong member of the clean plate club, you might need to go to extreme measures to change your habits.