How to Be Less Stressed in the Morning
5 Simple Ways to Make Your Morning Stress-Free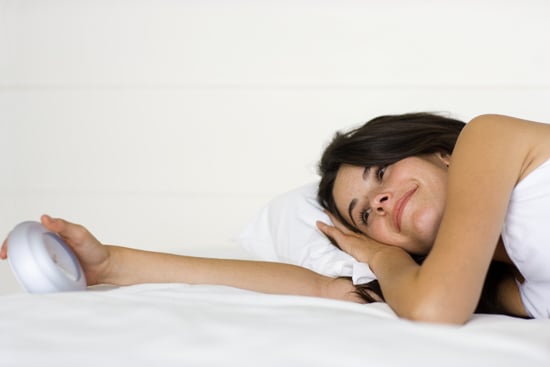 If you're not your best in the morning, I feel your pain. While some people are naturally wired early birds who effortlessly catch the morning worm, some people just aren't. Here are five easy tips to de-stress your morning routine and make things a little easier.
Pack your bag the night before: Laying things out before going to bed is a tiny step that can be a huge help. Packing both your work and gym bag the night before takes just a few minutes, but it's one less thing you'll have to scramble to do in the a.m.
Don't start with the snooze: We know that starting your day by hitting the snooze button is not ideal for your morning routine. It may be difficult at first to get into the swing of things without snoozing, but the benefit is starting your day less groggy and in a better mood. Plus, the extra minutes you have to yourself will make the morning remarkably easier!
Drink plenty of water: Since you've been a sleeping beauty, your body needs to rehydrate! Leaving a big glass of water next to your bed is a great habit to get into so you can just chug away when you first wake up.
Keep reading for two more ways to make your morning better.
Make your first thought positive: It's so easy to wake up and immediately let your mind start spinning with lists and chores. But making a point to start off the day with something positive will put your head in a great place. Starting the day with a positive affirmation or saying one thing you're grateful for can really reshape your relationship with a busy morning.
Leave time for a sit-down breakfast: It's been drilled home since we were babies: breakfast is the most important meal of the day. But if you're scarfing down cereal in a few big gulps, you can leave the table feeling stressed — not good for your head or your digestion! Leaving yourself a little extra time and being able to lounge over a delicious weekday breakfast is a tiny luxury that will help you get psyched for the day.
What about you? Is there anything you've incorporated into your morning routine in order to feel less flustered? Share below!