How to Lose Weight For Summer
Your 4-Month Bikini Plan Starts Here
It may seem like Summer is far off, but if you're trying to lose weight in time for bikini season, now's the time to start planning for success. We've got a few tips on how to start prepping for your Summer season; mark your calendars and check out our tips for starting a four-month bikini plan below.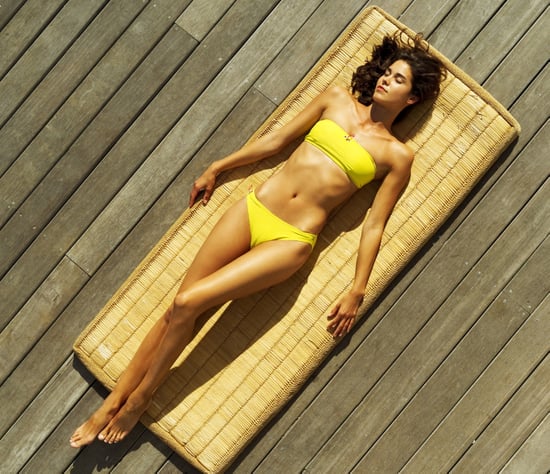 Time to calculate: Thinking about losing weight long before the snow thaws helps make meeting your warm-weather weight-loss goals that much easier. Once you've got an idea of how much weight you'd like to lose, spreading out your goal through a four-month period makes the whole process seem more manageable. You can safely lose one to two pounds a week, and the more slowly you take off the weight, the higher the chances of it staying off.
Break up your goals: Who wants to crash diet? You definitely don't want to be caught off guard when it comes to bikini season. Making mini goals you can hit every few weeks not only helps you stick to your plan, but it makes tracking your progress toward your final goal easier too. If you're a runner, try these running mini goals to add to your workouts.
Read on for three more tips to get you in bikini shape in time for Summer.
Make more meals at home: A simple way to eat healthier and cut calories is to prepare most of your meals at home. Start building your recipe collection for quick after-work meals and ways to bring your lunch to the office. Check out our extensive healthy-recipes index for quick meal ideas to help get you started.
Assess your current workout plan: The minimum amount of exercise you should be doing every week depends on your goals; if you want to lose weight, for example, you should be working out for at least an hour a day, five times a week. That means that you may have to revamp your current exercise routine if your weight has hit a plateau. Read more about how much exercise you should be getting so you can make a workout plan.
Make a few tweaks: Your bikini plan doesn't have to be all about dieting and spending hours at the gym. Small changes in what you eat all day long can help you save 500 calories a day — enough to lose a pound a week! Read here for tips on how to save hundreds of calories every meal and lose a pound in a week.