How to Make Every Meal Healthy
Smart Meal Decisions That Keep You on Track
Staying on track when it comes to your diet can be hard work — there are so many temptations to lead you astray! Here are some ideas to make sure you're staying full and eating well without caving to cravings.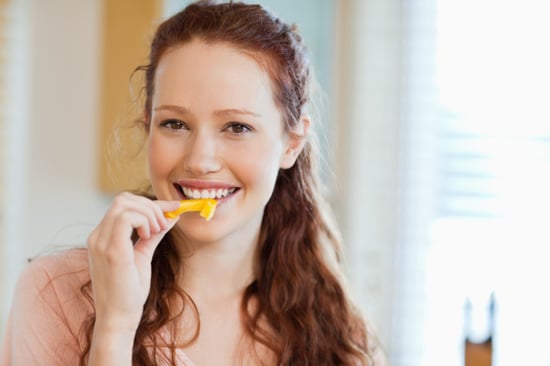 Breakfast: When it comes to breakfast, don't skimp out — just make sure you're eating foods that keep you energized and full, well through the morning. Stick to breakfasts that are full of protein without all the calories. Try these low-calorie, high-protein breakfast ideas to start your day off right.
Lunch: You've chosen the salad, so make sure you're not going to be loading up on so many salad toppings that it ends up costing you more calories than a burger and fries! Check out our list of calories in salad toppings. It's not all about opting for fat-free, however; a recent study found that you get more nutrients from your salad if you eat it with olive oil-based dressings instead of fat-free dressing, so opt for olive oil or a few slices of avocado on your salad for the most benefit.
Snack: It's hot, and you need a refreshing pick-me-up. While you may want to skip out on the daily bowl of ice cream, you can still have your afternoon treat. Just opt for a bowl of fro-yo (around 110 calories) topped with fresh fruit instead of candy, a pastry, or a bag of chips. Check out the calories in your favorite Pinkberry flavors and topping here. If you need an iced caffeine fix, read our tips on how to keep your iced coffee drink healthier here.
Dinner: Hectic days can mean wanting to opt for takeout, but to make sure you don't blow your calorie budget at the end of the day, keep your kitchen well-stocked with essentials that make a healthy dinner in no time at all. Shop for these healthy pantry essentials the next time you're at the store, and use our shopping list for a week's worth of healthy dinners here.