How to Make a Healthy Grilled Cheese Sandwich
Make a Healthy Grilled Cheese Sandwich With These Simple Tweaks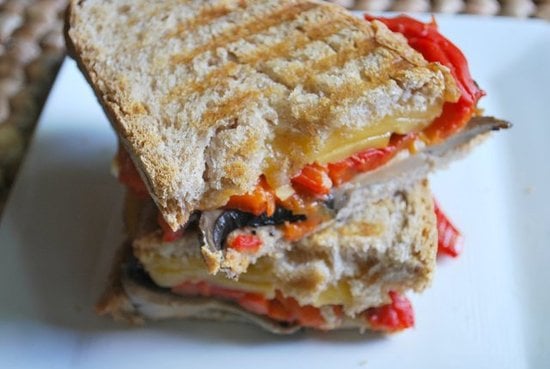 Happy National Grilled Cheese Day! Just because you're following a healthy diet doesn't mean you have to skip out on this classic sandwich. Check out these tips on how to make a healthier grilled cheese.
Start with the right bread: For many of us, grilled cheese meant a slice of American cheese melted between squishy white bread. Now that we're all grown up, skip overly processed white bread for a whole-grain variety instead. You'll wind up with more fiber, vitamins, and essential nutrients like magnesium and zinc.
Not all cheeses are the same: When you're concerned about your weight, cheese can seem like an off-limits food. Although cheese may deliver in fats, it's also a great source of bone-building calcium and protein. When building your sandwich, it's OK to indulge in a full-fat variety, but use a smaller serving — a little goes a long way when it comes to flavorful varieties like Asiago or Parmesan. If you're worried about cholesterol, look for low-fat or reduced-fat varieties, or choose goat cheese. Compared to cow milk cheese, goat milk cheese contains less fat, less cholesterol, and fewer calories. Whatever you do, steer clear of oily, processed American slices.
Don't stop at cheese: Unless you're a grilled-cheese purist, a sandwich is a great way to sneak fresh veggies into your diet. When making a grilled cheese, consider adding things like red peppers, tomatoes, or arugula. Fruit also works really well when paired with cheese; consider adding some apple or pear slices to your next concoction. Check out this recipe for roasted red pepper, portobello, and smoked gouda grilled cheese.
Hold the butter: Your sandwich does not need to be slathered in saturated fats, so skip the butter. Instead, try making your grilled cheese on a sandwich press, or lightly spray a sauté pan with your choice of cooking oil.