How to Make Healthy Iced Tea
Make Your Glass of Iced Tea a Little Healthier With These Tips
Summertime is synonymous with great big pitchers of iced tea. But are you making sure that your glass is also helping you stay healthy? Cool off with a refreshing glass of iced tea with these tips for making a healthy batch of iced tea.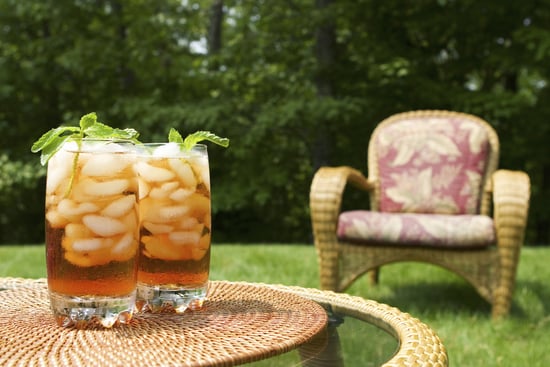 Make your own: Not only can some store-bought teas contain artificial ingredients as well as lots of added sugar, but they are also known to contain fewer antioxidants than your own freshly brewed tea. But if you're going for tea with the most antioxidant power, then quality matters. Make sure you're using fresh tea bags, not old, stale ones. Don't worry if you don't have time to always brew your own, though; Prevention magazine found that many store-bought teas contain high levels of antioxidants — as much as blueberries, in some instances.
Watch for brew times: There's debate about whether hot brewing releases more antioxidants than cold brewing does, but in any case, if you are brewing your tea hot, then make sure you don't leave the bags in too long. While tea contains a lot of disease-fighting polyphenols, brewing for too long can lower the amount of antioxidants imparted by the tea leaves. Make sure to steep for only three to five minutes to get the most from your tea.
Go easy on the sugar: Even though you'll be able to watch the sugar content in your own homemade teas, traditional iced tea recipes can call for almost as much sugar as your daily limit in just one glass (usually six teaspoons of added sugar for women, according to the American Heart Association)! Try adding fresh berries or other in-season fruits to your iced tea for a naturally sweet kick without needing too much refined sugar.
Ready to cool down? Try our version of a lime tea cooler with this green tea lime iced tea recipe, or check out any of YumSugar's healthy iced tea additions — like edible flowers and fresh herbs — for your next batch.