How to Make a Healthy Routine For Fall
4 Ways to Start a Healthy Routine For Fall
Now that Summer's unofficially over, it's time to enjoy the still-warm weather and prep for the transitional season. If hectic back-to-school schedules have caught up with you, here are four ways to set up a healthy routine to stick with.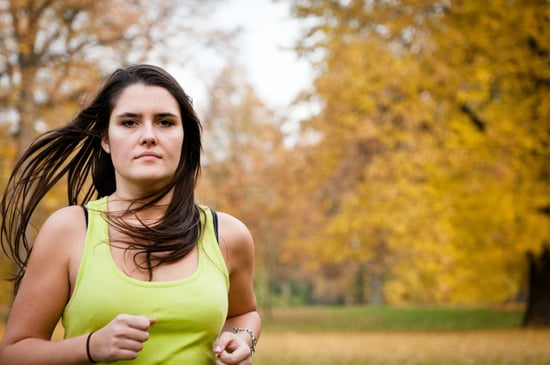 Go outside: The oppressive heat of Summer is slowly dissipating, so now's the time to enjoy the outdoors before it gets too cold. Taking a normal gym routine outside helps challenge muscles and endurance, making you better at your workout.
Make your lunch: Besides saving money, you'll save calories as well. And with a little planning, making lunch for the week doesn't have to take a lot of time. Do your prep all at once to make it easier, and get in a habit of making enough for dinner so you can revamp leftovers the next day. Keep your brown bag lunch healthy and easy to make with these lessons for a healthy lunch.
Don't skip breakfast: With new schedules and obligations, it can be easy to let breakfast fall off your morning to-do list. But eating breakfast regularly helps you burn more calories and have more energy throughout the day, so don't skip out. Here are a few ideas for making your breakfast ahead of time so you can grab a healthy meal in the morning and go.
Set your goals: Whether it's taking a yoga course, signing up for a race, or vowing to find a new workout favorite, having goals can help you stick with your workout plans, even as your routine gets hectic.