How to Make a Hike More Meaningful
4 Methods to Make a Hike More Meaningful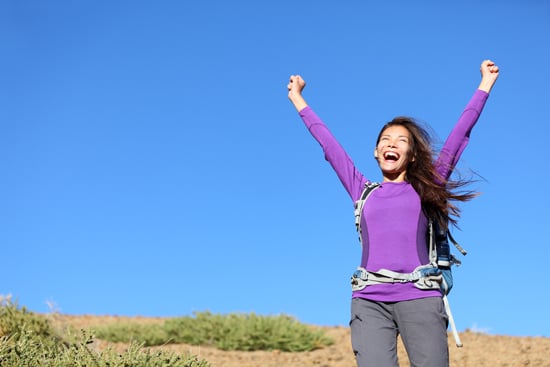 Warm Summer weather calls for outdoor excursions. I'm definitely a beach bum, but mixing things up in the woods can be a welcome change of pace and scenery. If you're interested in reshaping your relationship with hiking, setting an intention and making a point to connect with nature can make the whole experience more beautiful. Interested in taking things to the next level? Here's a few ways to make your next hike more than just a walk in the woods.
Get present: While having a phone is necessary for safety purposes, make a point to stop taking calls, texts, and emails — even if you have service! Disconnecting from technology and reconnecting with nature can leave you with a real sense of calm and rejuvenation.
Stop and smell the roses: Don't rush away the moment! If you catch a glimpse of a beautiful view or an aspect of nature you're particularly moved by, don't be afraid to take a few moments and take it all in. Just be sure to give your hiking buddies a heads up so you don't get left behind!
Keep reading for two more ways to enjoy your hike even more.
Align your movement and breath: I've found that bringing a bit of my yoga pranayama practice to other forms of fitness keeps me inspired and grounded. Focus on aligning on deep belly breaths with your steps to help you feel less harried and more connected to what you're doing.
Take a meditation break: Kicking off a hike with a quick meditation can set you off on the right foot, but I love taking a few minutes once I've hit the top of a hike. It's an incredible way to really take in the view and reap the benefits and beauty of all the hard work you've put in.

Do you love to hike? Are there any ways you've made the experience even better? Share below!