How to Make Iced Coffee Healthier
3 Ways to Make Your Iced Coffee Habit Healthier
Sometimes, the only way to beat the Summer heat is with a tall (make that grande!) glass of blended iced coffee. The problem is, many of those drinks can contain as many calories as a milkshake — or more. If the melting temps are making it hard to resist a daily iced coffee calorie bomb, here are three ways to make it healthier.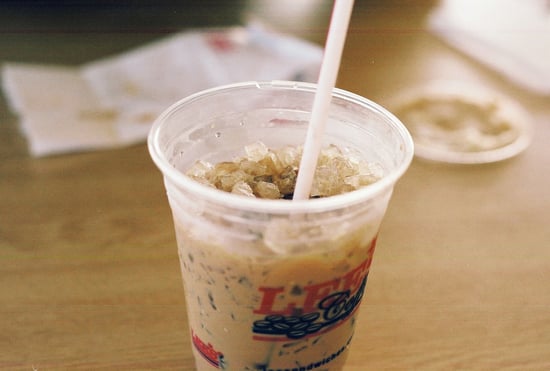 Think of it as your treat: If you just have to have your iced blended drink, think about it as your occasional treat. You'll be more apt to make it a once-a-week splurge than a daily pit stop if you treat your iced coffee as your dessert and not your afternoon caffeine fix.
Sweeten it yourself: Even if you opt for a simple iced coffee over the Frappuccino, iced coffee that already comes presweetened is often high in added sugar. Stick to the unsweetened version so you can control what kind (and how much) sweetener you use.
Swap your drink: Blended or whipped cream-topped drinks may be calling your name, but it's hard to justify spending a meal's worth of calories on your afternoon pick-me-up. If you want to sip smart, swap out your normal calorie-laded iced drink with something equally as delicious but much less unhealthy. Before you go on your next Starbucks run, check out these healthier iced Starbucks drink choices.
Source: Flickr User femme run