How to Make Popular Snacks Healthier
How to Make Your Favorite Snacks Healthier
When you're craving a salty, crunchy snack, there are many to choose from — but they're not always healthy. Here's how to make your favorite snacks that much better for you with just a few tweaks.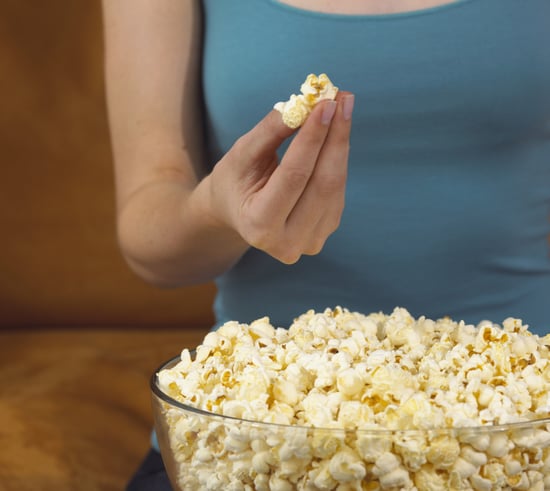 Popcorn: It's one of the lower-calorie snacks to choose from already, but watch out for toppings — that's where you can get carried away with fat and calories if you're not careful (just look at movie theater popcorn). Air-popped popcorn has the fewest calories — 31 calories per cup — but even using a little bit of oil will only add about 14 calories. Keep calories low by skipping the butter and salt, not to mention the prepackaged popcorn. Instead, use healthier popcorn toppings like extra virgin coconut oil, Indian spices, or "cheesy" nutritional yeast. Read more healthy popcorn topping ideas here.
Nuts: A handful of nuts can keep you satisfied and energized far longer than a carb-filled snack, and not only that, the unsaturated fats in them do you good. But if you want to get the most benefit out of the healthy fats of certain nuts (like walnuts), don't roast them, since their antioxidants may be damaged when baked at a high temperature, as most commercial nuts are. If you don't like the taste of raw nuts, roast your own at 165° Fahrenheit for 15 to 20 minutes.
Read on for ways to healthify more of your favorite snacks.
Pretzels: They're a good alternative to chips if you want the salt without the fat, but they still aren't the healthiest snack around. If you need a pretzel fix, make sure you watch the sodium content: one serving of pretzels can be about 15 percent of your daily sodium allowance. And if you love chocolate-covered pretzels, watch out for the fat and saturated fat content, which can add up quickly with even just one serving.
Chips: Sometimes you just need a salty, greasy chip, and while it's fine every once in a while, you still want to be able to make wise decisions when it comes to indulgent snacking. When you just can't calm chip cravings, make sure you pay attention to serving sizes — it's better to snack away from the open bag so you don't overdo it. See which brands and flavors of chips give you the most chip-per-serving with our calorie breakdown of popular chips. Or if you want a healthier treat, try this baked sweet potato chips recipe.
Crackers: Topped with various ingredients, crackers make the perfect treat. You can make them sweet or savory, and top with healthy ingredients for a filling snack. When snacking on crackers, look for whole grain versions for added nutrition. Make your own crackers with this recipe for whole wheat crackers with rosemary and sea salt.