How to Make a Salad Healthy
It's National Salad Month! Healthy Tips to Get You Excited
As if we need an excuse to enjoy a big bowl of veggies, fruits, and other goodies tossed together, May is National Salad Month. Grab your best greens and follow these tips and tricks for making a tasty and healthy salad.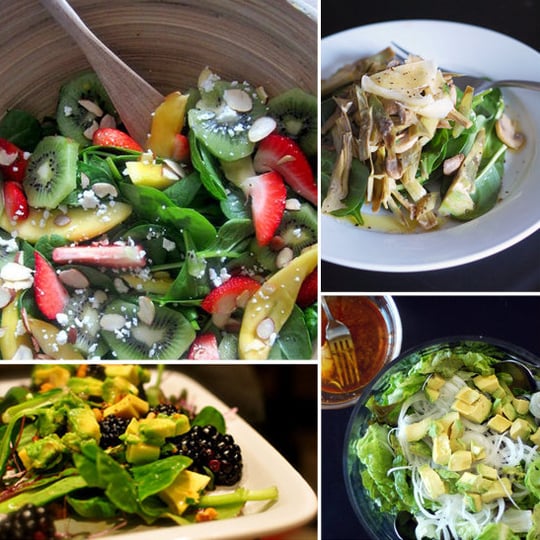 Creative Ways to Build a Salad
Not All Toppings Are Created Equal
Candied walnuts, gobs of cheese, and bacon may taste good, but they also add a lot of unnecessary fat and calories. If you're not careful, then you might end up with a 700-calorie (or higher) salad! Skip unhealthy ingredients by using our smart swaps for salad toppings.
How you dress your salad matters too — ranch, blue cheese, or maybe a vinaigrette? The next time you're shopping, pick up one of these salad dressings with less than 50 calories.
A Little Recipe Inspiration