How to Make Strength-Training Moves Challenging
3 Ways to Make Your Basic Strength-Training Routine More Challenging
Done those basic strength-training moves so much you're basically a pro? Add a challenging element to your next routine with these tips.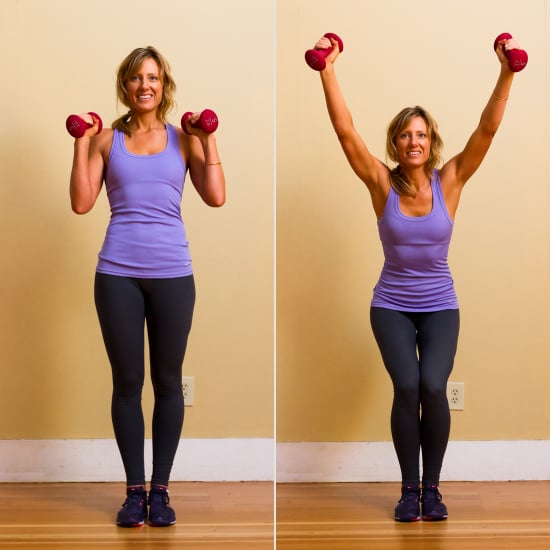 1. Grab some weights: A medicine ball or a pair of dumbbells can be all you need to take your spot training to the next multitasking level. Adding weights to your routine saves you time while challenging more muscle groups. Use dumbbells while you perform a lunge to give your upper body a workout, or hold a medicine ball while you perform squats. This narrow squat becomes more challenging, for example, when you add an overhead squat with dumbbells to the mix.
2. Get on a ball: Adding an unstable element to any basic move will make it harder and engage more muscles while you perform the exercise. The result? You beat boredom and burn more calories just with one simple addition. You can use an exercise ball for moves like plank or crunches; print out our stability-ball workout for an entire circuit on the ball. If you prefer to balance on the BOSU, then these 10 moves you can do with a BOSU should be in your workout rotation.
3. Vary it up: Once you've learned the basics, it's time to add variations that help you focus on different areas.
When you're ready for a challenge, here are some of our favorite variations on basic moves: