How to Make the Treadmill Less Boring
3 Reasons to Change Up Your Treadmill Routine
Now that the weather is warming up, you may be saying goodbye to your treadmill routine, but sometimes a quick stop a the gym is the most convenient option over an outdoor run. If your treadmill routine has gotten stale over the last few months, then now is the best time to revamp it. Here are three reasons you should change up your treadmill routine.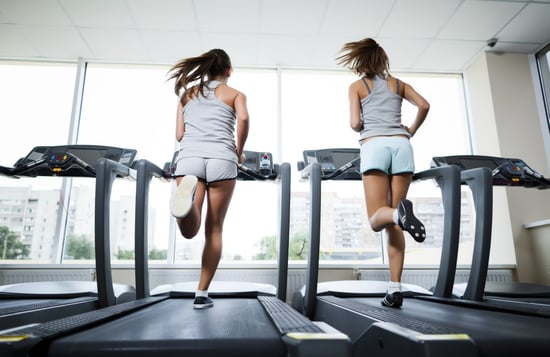 You won't waste time: Your time is valuable, especially if you're looking to shape up for Summer, so don't spend an ineffective hour on the treadmill when you can burn more calories in less time. Instead of doing your normal one-paced, no-incline routine, add high-intensity intervals and different inclines to your runs, and get on with your day.
You'll become a better runner: Mixing up your routine can spur your improvement as a runner and get you over that fitness plateau. Whether it's incorporating longer runs or faster intervals, straying from your normal, overplayed routine can boost your performance level and keep you encouraged to stick with your workout.
You won't be bored: The worst way to keep a routine is to make it the same all the time. Constant Spring showers can mean you and your gym are new best friends, so don't turn your workout into a chore you're dreading. Do your research, and keep a stack of fun treadmill workouts handy (or make your own!). And don't worry; we've got you covered. From beginner workouts to rolling hills, here are some of our favorite treadmill workouts.