How to Make Up For Indulging
It's Not Too Late! Tips on Salvaging an Indulgent Day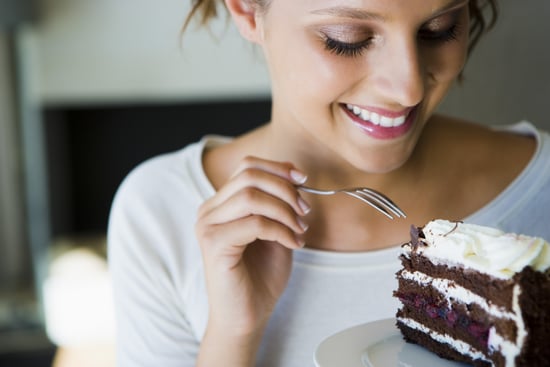 Is that piece of cake calling to you? Sometimes, it takes lots (and lots) of willpower to ignore an indulgent treat, and sometimes the chocolate cake wins. But before you beat yourself up and think all is lost, check out three tips for salvaging an indulgent day.
Don't think defeatist. One slipup can have you resigning yourself to the fact that, since you've already "cheated" for the day, you may as well go full force. But donut doesn't have to beget donut. Instead of worrying about failing, think positive — studies have shown that eating high-calorie foods once in a while doesn't lead to weight gain.
Plan your vices. Nothing is worse than a strict diet plan that leaves no room to enjoy the food you love. Instead of banning the bad stuff, think about when you know you'll be indulging — a night on the town, a big restaurant dinner, or a junk food fest at the movies — so you can make smarter decisions for the rest of the day.
Consistency is key. The best way to brush an indulgent day away is to make it the exception, not the norm. Sticking to a healthy lifestyle plan is the best way to not let a calorie-laden day affect you. And, maybe more importantly, you'll be able to enjoy more "bad" foods that you love if you are working out regularly!