How to Make Vegan Desserts Moist
The Best-Kept Secret For Vegan Baking
The LA-based vegan sisters behind Spork Foods are known for their decadent treats that shock even the most devoted dairy lovers. Last weekend, I had the opportunity to chat with one-half of the duo, bubbly and bright Heather Goldberg, at the Natural Products Expo West in Anaheim. An expert in all recipes plant-powered, Heather shared her secret tip for keeping vegan treats moist and delicious.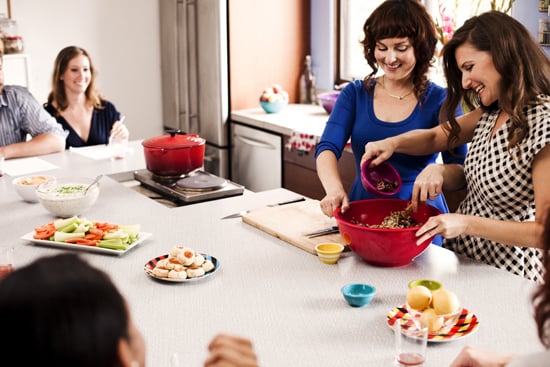 To veganize a traditional dessert recipe, Heather suggests swapping out the butter for Earth Balance or coconut oil. But the real secret to a moist vegan dessert is using her "buttermilk" in place of dairy milk. To make Heather's vegan buttermilk, start with almond or soy milk, then add a little lemon juice or apple cider vinegar to the mix. You know you've got the recipe right when you see a curdling effect and little chunks form. Heather explains, "It looks scary, but [when] you pour it [the vegan buttermilk] into your batter, it makes the recipe moist and fluffy. I think a lot of people have had a vegan dessert that is tough or dry, but that's unacceptable. This step takes a few seconds, and really changes the flavor and the texture."
For more sweet inspiration, watch our video with the sisters where we cook up an apple pie milkshake, or check out their cookbook Spork-Fed ($20).