How to Make Veggies More Appealing
Jazz Up Your Veggies With These Tips
Veggies are one of the healthiest foods we can eat, but they can be a little boring on their own. If they're boring, we're less likely to eat them, so here are some ways to add some pizazz to those veggies.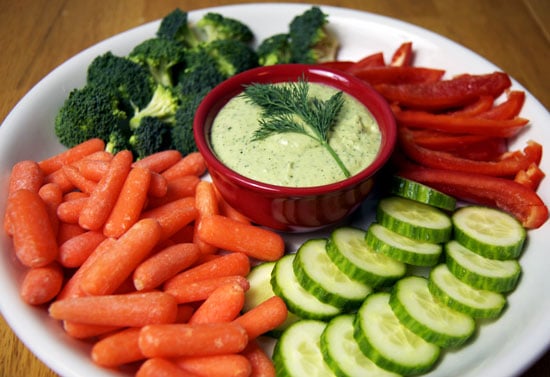 Dip them. Raw veggies aren't the most appealing, so experiment with making healthy dips such as creamy white bean dip or nonfat yogurt dill dip.
Add heart-healthy olive oil, herbs, and spices. Just simply roasting veggies in a little oil and your favorite seasonings (I like rosemary and garlic) can bring out a robust flavor.
Blanch 'em. Veggies like broccoli can have a strong flavor when raw, so try blanching them. Steam veggies for 30 to 60 seconds, then drop them in cold water.
For more great tips keep reading.
Cheese makes everything better. Add a little sprinkle of cheese (not a gallon), and you'll be loving your veggies up. My new fave is goat cheese.
Add them to your favorite dishes. I add mushrooms and peppers to pasta dishes, spinach and tomatoes to pizza, and broccoli and peas to mac n' cheese. The veggies take on the flavor of the dish, so you don't even realize you're eating them.
Buy the babies. For many veggies including carrots, artichokes, and greens, the younger versions taste fresher and the flavors are more intense, so you may prefer them over the more mature versions.
Buy them often. If you're used to going to the grocery store once a week, your veggies can start to go limp by the middle of the week. It's best to pick up produce every few days. That way, you can buy what looks the freshest, and are more likely to eat it before it goes to waste in your fridge.