How to Make a Workout Schedule at College
This Semester, Don't Be a Victim of Workout Sabotage
The start of the school semester can upend the schedule (or lack of one) you've perfected all Summer. Fitting in classes, studying, and time with friends can make it seem easy to just skip out on a workout in order to make your day manageable. Don't sabotage yourself with the "I'm too busy" excuse; stay on track with these tips for setting up the perfect workout schedule.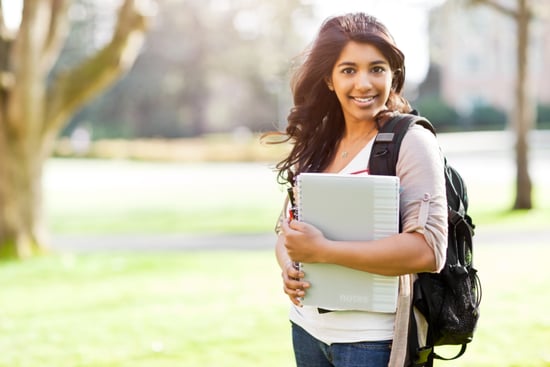 Look at the whole picture: You should be proud of yourself every time you complete a workout, but look at your entire week to ensure you're fitting in enough activity. Aim for two strength-training sessions a week and enough cardio to help you meet your workout goals. In general, try for 300 minutes of activity a week, which you can break up into whatever works for you (for example, five one-hour-long sessions a week).
Block out the time: You know you can't skip calculus class (as much as you want to!), and your workout should be just as important. Now that you know how much time you need to work out during the week, block out each session on your calendar like you would any class or appointment — it will make it harder to skip when you're trying to fit everything into your day.
Add it up: A day that starts with an early morning class and ends with a marathon study session leaves no time for a long workout. Don't feel guilty on those days; just make a point to ride your bike, walk to class, or take the stairs. Those few minutes of movement will really add up by the end of the week.
Choose the right time: If you know your Tuesdays and Thursdays are jam-packed with classes, then wake up an hour earlier those days to do a workout in your dorm or go on a run with a friend. If you have a long break in the middle of the day, then wear your exercise clothes so you can fit in a no-equipment workout on the quad or a quick trip to the gym. Be honest with yourself, and don't schedule workouts that always coincide with your social life; if you know the lure of going to a party with friends will be too hard to pass up, then you're setting yourself up for failure. When it comes to your busy college schedule, fitting in exercise can take a little thought, but the results are worth it.