How to Make a Workspace Healthier
3 Ways to Make Your Workspace Healthy and Germ-Free
The workplace can be a party for germs. Protect yourself and your co-workers by preventing some of the airborne illnesses that go around. Here are three quick fixes you can make today for better health, immunity, and even concentration for the workweek.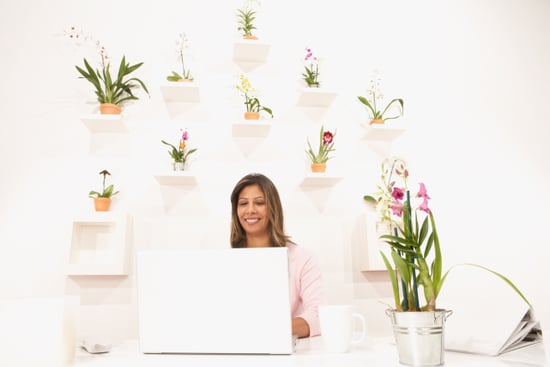 Get a plant or succulent for your desk top: Although they're also pretty to look at, plants help with air quality. Potted plants have been used for their ability to elevate mood and concentration and reverse indoor pollution. Scientific research has even been able to prove these live desk ornaments are better air regulators than a mechanical humidifier. Go for Bamboo Palm, Chrysanthemums, or Peace Lillies for the full effect.
Open a window if you can: It's no surprise that good ventilation decreases airborne infections. Even hospitals are brushing the dust off their window sills to let in the fresh air. While sanitizing your space can be beneficial to fighting germs, simply opening a window may be even more beneficial, and less costly. Cleaning a surface in excess can fight even the good microbes in an area, while opening your window will simply ward off the bad ones by circling in fresh air.
Keep an antibacterial gel at your desk: The workspace is full of handshaking, touching elevator keys, and sharing doorknobs, so washing your hands is crucial. By keeping an alcohol-based sanitizing gel at your desk, you can make sure you keep the germs off without having to run to the restroom after every encounter. It also serves as a handy cleaner for others to use while they visit your side of the office.