How to Make Your Hike a Better Workout
3 Quick Tips to Make Your Hike a Better Workout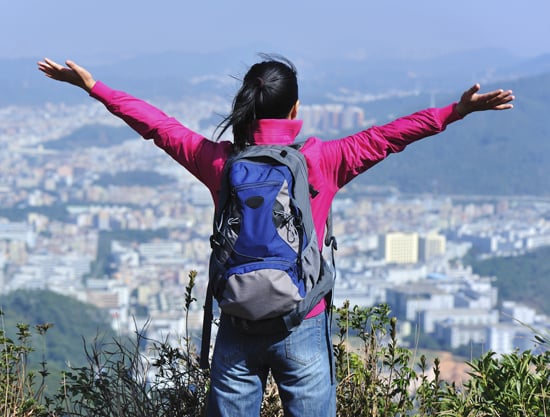 Heading out for a day hike can offer a welcome change of scenery to your workout. But a calming trek chatting with a group of friends doesn't always offer the cardio your body needs for the day. Take the following quick tips to make your Spring workout more active.
Plan ahead: Heading to the trail without any sort of plan most likely leads to an easy, leisurely hike. If that's not what you're looking for, do your research. Ask active friends and co-workers, look online for the best hikes in your area, and be sure to find a day hike that has more than just a beautiful view. The terrain should not be completely flat (if possible) and the hike should take at minimum an hour to complete.
Break for extra exercise: When your legs need a rest, drop to the ground for five minutes of core exercises or flow through a series of active Sun Salutations. Instead of taking a break and just sitting down to relax, let this time be an opportunity to pump up your heart rate even more.
Mix the pace: Moving at one steady speed can be relaxing, but changing things up will keep things feeling fresh and active. The majority of your hike can be a moderately paced walk, but alternate with short bursts of running. Space out a few alarms on your phone, so you know when it's time to pick up the pace and start running. Even a one- or two-minute run will help you burn more calories.
Hopefully the sun has perked up where you live, but if you've got to stay indoors, you can still work out with this 40-minute treadmill hike to prep for Spring adventures.