How to Make Your Kitchen Healthier
Set Your Kitchen Up For (Healthy) Success
Food starts with the kitchen. By setting this essential room up the right way, it will be easier to make healthy eating choices. You might even surprise yourself with these new snack choices. Here are some tips to improve your home as well as your health.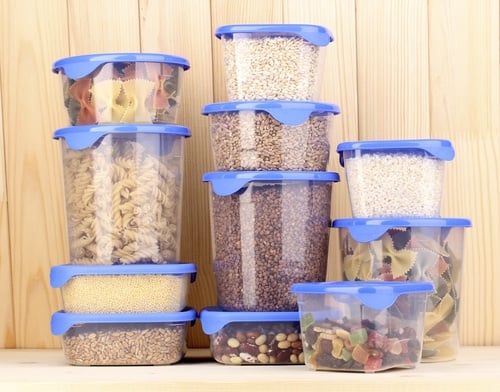 Showcase fruits and vegetables: When you surround yourself with healthy options you not only feel better but are more inclined to use them. Simple tip: get a variety of fruits and veggies to place in a large fruit bowl. Choose colors that look vibrant and complement each other. This will look great on your kitchen counter and give you fresh meal ideas. And if nothing else, you'll reach for them over chips.
Organize your grains: Unwrapping all of those healthy whole grains like rice and placing them into individual containers will make you excited to incorporate them into your meals. They are easier to reseal and look great on display. You can do this with your lentils and beans to set the stage for your protein portion.
Invest in a juicer: Consider a juicer an investment in health. It's a great way to use excess vegetables and get all of the nutrients your body needs. A plus: once you purchase one, you'll automatically increase your veggie intake to get use out of your recent buy. See our picks for the best juicers.
Plan ahead: Think of it as being your own personal sous-chef. Plan your meals ahead of time, and you might notice yourself adding even more veggies than you normally would. Don't stop once you are home; it's easy to make healthy decisions when all of your ingredients are diced and ready to go.