How to Make Your Kitchen Healthy
How to Keep Your Kitchen Healthy This Holiday Season
The holidays are almost here, meaning many of us will be spending lots of time in the kitchen, or at the very least dealing with schedules that can make healthy eating difficult. For the healthiest, happiest kitchen during the hectic holiday, read our tips below.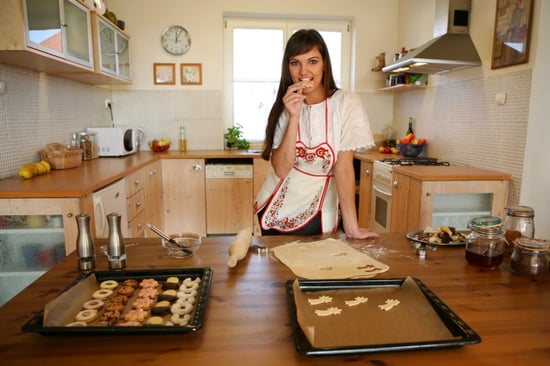 Stock up: Making healthy substitutions is easy when you have what you need at the ready. If you're baking up a storm, stock up on butter substitutions like applesauce and Greek yogurt to save calories without changing the taste, and keep your pantry stocked with natural sweeteners, herbs, and spices to add depth and flavor to your dishes without needing all the sugar and salt.
Come armed: The thought of all that chopping and boiling after a day full of errands can make greasy takeout sound tempting, but a few essential tools of the trade can help you stick to your healthy eating goals. From a mandoline that makes slicing all your veggies a breeze to a stackable steamer that can cook an entire meal, here are some of our favorite healthy kitchen tools and gadgets to buy in time for your busy season.
Fridge strategy: A stuffed fridge makes it hard to know what your food situation is. Take time now to clean out your fridge so that you don't have to deal with finding room for Thanksgiving leftovers and holiday treats later. Also be sure to keep it stocked with healthy produce so you'll be more likely to reach for an apple than a bag of chips when hunger strikes. For more on how to keep a healthy fridge, read our tips here.
Germ-free: Between reusable shopping bags and raw meat, the amount of germs that can possibly lurk in your fridge is no laughing matter. Minimize the risk of coming down with something nasty by throwing away expired foods and keeping different cutting boards for different foods. Read more of our tips for keeping your kitchen germ-free here.