How to Make Your Weigh-In Accurate
Lighten the Load: How to Stop Dreading Your Weigh-In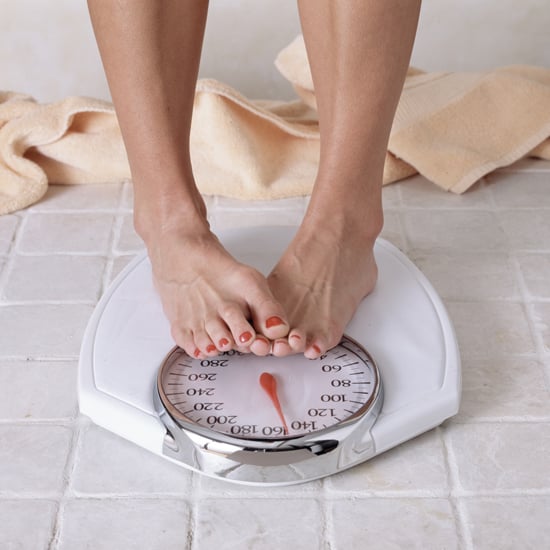 Just as you're writing down the foods you're eating and the workouts you're performing every week, it's important to know where you stand when it comes to your weight. If you've stayed away from the scale, it doesn't have to be intense or habit-forming. These tips will make your next weigh-in less painless and more productive.
Same time, same scale: Start by setting up a standing date with your scale every week. Make sure to schedule your weigh-in at a time that you can stick to, preferably first thing in the morning. Just as important as stepping on at the same time is to step on the same scale. Unfortunately, some aren't as accurate as others, so when you step on your scale, you'll be able to track your progress with the most accuracy.
Keep clothes light: It seems obvious, but be sure to wear little to no clothing for your weigh-in. If you're timid about baring it all in a public place, skip the locker room scale. Instead, weigh yourself first thing in the privacy of your own home.
Keep reading for two more tips for your weigh-in.
Record your efforts: Some people choose to hold themselves accountable by sharing their weight-loss stats on social media. Don't feel pressure to blog or tweet it out to all your followers and friends if that's not your style, but you should be writing your weight down every week, even if you're not pleased with the number. The only way you'll see how far you've come is when you keep close tabs on your weekly progress.
Don't be discouraged: Even if you're disappointed, don't let your time on the scale hold you back from staying on track. That number is not the only determinant of your weight-loss journey! Celebrate healthy accomplishments like having more energy, becoming stronger, and feeling more confident in your clothing. Most importantly, remember that your success isn't completely dependent on losing big numbers every single week.