How Many Calories Are in an Apple?
The Surprising Reasons to Eat an Apple a Day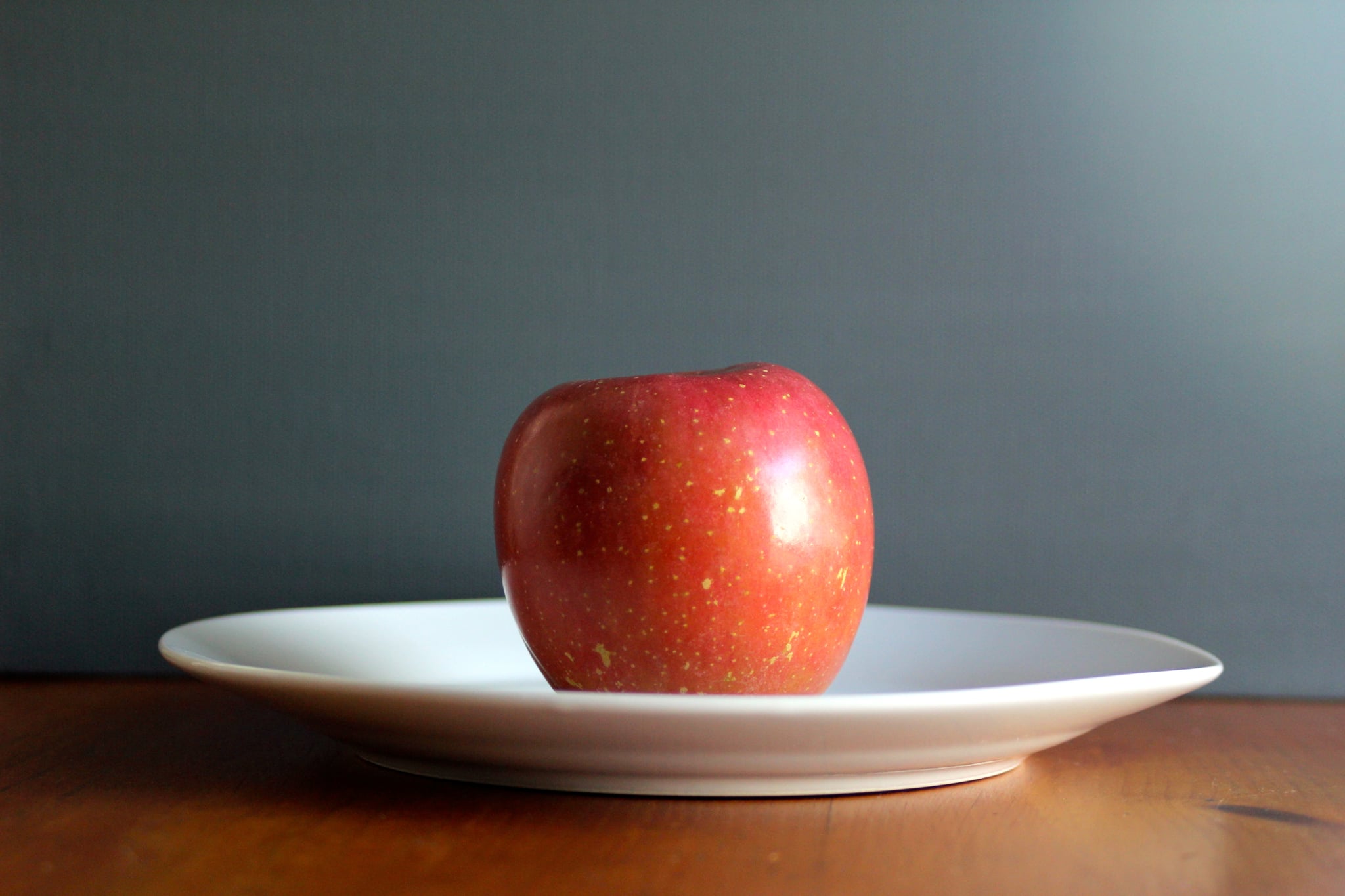 It might feel elementary, but there's something to be said for that apple-a-day habit. Clocking in at just 120 calories per apple, this fruit offers a bunch of healthy benefits that will surprise you.
They can improve your smile: Biting into an apple stimulates the gums, which reduces tooth decay. Of course, it's still important to scrub your pearly whites twice a day, but if you could use a midday cleaning, an apple is a great stand-in.
They can help you lose weight: Just one large apple offers 5.5 grams of fiber; apples are high in pectin — a fiber that's especially filling. If that's not enough to convince you, female participants from one Florida State University study lost an average of 3.3 pounds (and lowered their cholesterol levels) during a yearlong experiment of eating dried apple every day.
They support a healthy heart: Eating an apple a day to keep the doctor away might be true for people dealing with cholesterol issues. According to one study, folks who chowed down on one apple a day lowered their LDL (bad) cholesterol levels by 40 percent. Looks like that daily-apple habit can seriously reduce your risk for heart disease.
They make you smarter: We're not joking! According to one animal study, apples boost the brain's production of acetylcholine, a chemical that transmits messages between nerve cells. Researchers concluded that eating apples or drinking their juice may improve your memory and keep you sharper as you age.
They're the easiest snack of all time: Is there anything easier than grabbing an apple on your way out the door? I think not! Unlike store-bought chips or crackers full of preservatives, you'll feel satisfied long after you snack on this piece of fresh fruit that's a fraction of the calories.
Image Source: Grace Hitchcock