How Many Calories Do You Burn While Commuting?
How Many Calories Are You Really Burning On Your Commute?
If work ran late and you have to skip your workout because of a long commute time, find out how many calories you're actually burning just getting to and from the office. It might surprise you that this simple back and forth can cause a dent in your calorie counts for the day. And while the dent may be noteworthy for some, don't let these numbers be an excuse for tomorrow's heart-pounding, sweat-inducing hour at the gym!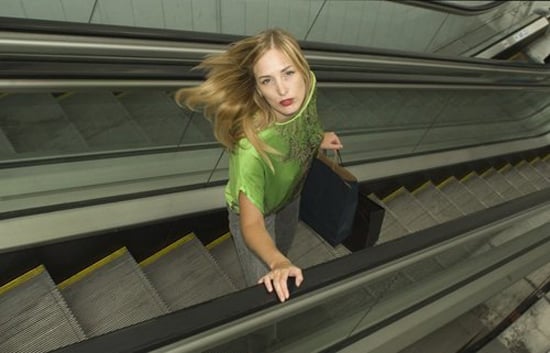 Activity
Time/Distance
Calories Burned
Biking
20 minutes
172 calories
Running to Catch the Subway
5 minutes
40 calories
Standing on the Bus
30 minutes
35 calories
Walking
20 minutes
72 calories
Walking Uphill
10 minutes
79 calories
Keep these numbers somewhere handy like your planner so that you can calculate how much you burn per day; you can go by the time or distance of each to tailor it to your commute. More power to you if you're able to combine two, or even three, of these transportation methods!
*Walking speed is approximately 4 miles per hour, running speed is approximately 5 miles per hour, biking speed is approximately 13 miles per hour (calculations based on a 130-pound woman)