How Many Pairs of Running Shoes Do You Own?
Are You the Imelda Marcos of Running Shoes?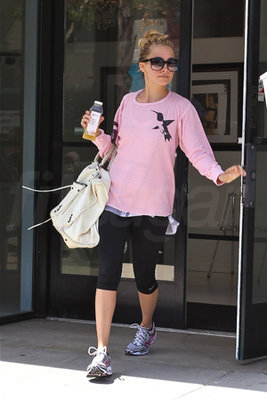 In a new interview with Teen Vogue, Nicole Richie admits to owning 200 pairs of sunglasses. While I figured she owned her fair share (she's rarely photographed without a pair of oversized shades), I had no idea her collection numbered in the hundreds. Other celebs with shopaholic tendencies include Sarah Jessica Parker, Victoria Beckham, and Jennifer Lopez. And while their shopping runs usually include stops to places like Manolo Blahnik or Barneys, life is different for a fit girl. Case in point: I own seven pairs of athletic shoes and have multiple drawers devoted to my workout capris and tanks. As any shopaholic will tell you, different shoes for different moods; in my case, hiking, climbing, and running — and of course I want things to match!
How about you; how many pairs of athletic shoes fill your closet?